Each person's longings are different. Why are you sitting here today? What are your expectations? The place that you are looking for right now; what does it looks like? When and where will you reach this place? People talk a lot about enlightenment. Okay, great—what is enlightenment? When do I know that I am enlightened? There are different paths in self-development. You can find different ways to get there, wherever is this "there" that you would like to go.
Different Paths
There are two main paths you can follow along your inner journey: the path of power, and the path of simplicity.
Path of Power
Some people choose the path of power. And, indeed, you can develop a great deal of power through this path. You may be able to acquire clairvoyance, open the Ajna chakra, experience astral projection, feel astral bodies and rainbow bodies, heal people from a distance, or even harm people from a distance. You can do quite a lot with power. In the path of power, you become so powerful that nothing can touch you.
Path of Simplicity
Through the path of simplicity, you can reach another level: you can become happy. And you can understand what happiness is. From non-misery to happiness is a big step. And the learning process of developing no misery, of getting to a zero-point in which there is absolutely no suffering, is completely different than the learning process of becoming happy.
Choosing a Path
You may be wondering if the two paths build on each other. Do you need to reach non-misery before you get to happiness? No, not necessarily. Happiness is connected to something very important: gratefulness. We believe that it's not happy people who are grateful; it's grateful people who are happy.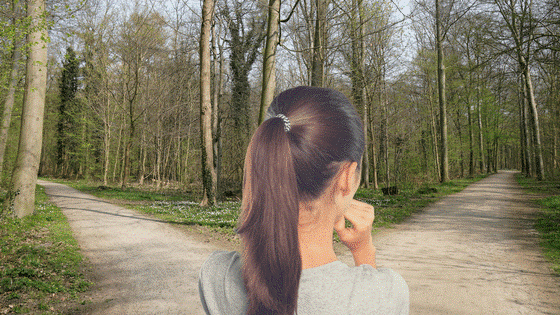 You have to decide which path you want to take. You can take the path of power, or you can take the path of simplicity. The path of power will take gratefulness from you. It will take you to the state of flow, where you are not miserable. The path of simplicity might take you to happiness.
Similarly, it is important to distinguish between happy and joyful. As I said, happiness is a state of harmony. Joy, on the other hand, is a state of satisfaction. Joy depends on the outside.
When I talk about happiness, I mean a space where you wake up in the morning with a smile on your face. With every step, every moment, you live in a state of bliss and gratitude. It is not something that comes and goes. Happiness is a state, rather than an emotion—like joy.