Journey to Your Hearts Intensive (Breath of Love Intensive)
August 21

-

August 23

$160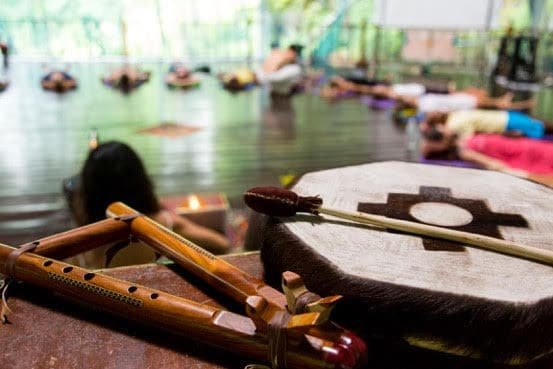 Journey to your Hearts Intensive
Journey to your Hearts Intensive workshop is something that you cannot miss this time.
Is the union between 3 of the most powerful practices you can experience in Koh Phangan.
1-Breath of Love ( Breath work )
2-Journey to your heart in the ocean ( Water healing session)
3-Shamanic sound Healing ( High vibrational healing frequency)
4-Plus many beautiful lectures that are going to change the way that you see the world today, and make your life full of abundance of anything you are missing today
What will you get from this intensive??
1-Learn How to be fully in love with yourself and the key of happiness
2-Learn a powerful breath work technique that you can include in your practice
3-Learn how to hold the space for a person in the water
4-Receiving 3 sessions in the water and connecting with others many beautiful people
5-Discovering ed experiencing the 5th dimension
6-Learn How to make your personal mantra
7-Mastering the mind for higher purpose in life
8-Learn How to set your goals and the power of self discipline
9-Developing a stable and powerful morning routine
10-Vocal activation, releasing traumas, old believing, programming and filters from our throat chakra
11-Learn How to protect your self and create a safe space
12-Discover the Mystery of the heart and law of attraction
Testimonials:
George Buchner
A fabulous and spiritual experience that Davide masterfully knows how to manage and guide you. He instrumental skills and knowledge of the field will guide you in a unique voyage in yourselves and to your heart. Always added by davides natural humour and easygoing nature.
Jenna MacEwen
Davide's ceremonies have carried strong with me throughout the past year. I remember how beautifully he held an open and loving space to release the inner blockages. I will forever be grateful for what he has taught me on my own journey to the heart.
Magda Bednarek
I am enchanted with Davide's talent. He is an absolute virtuoso of sound, strong space holder and at the same time just a humble, gentle and genuine man who understands the power of his gift and importance of sharing it with the world.
-Breath Of Love-
Is an amazing and powerful Breath-Work & Sound-based workshop.
A shamanic journey where Davide D'Agostino will help you to embody your infinite potential manifesting harmony and abundance, of love, health, happiness, and money.
Guiding you in your journey to reconnect with your authentic Soul, your true self, your higher self, with your inner infinite intelligence your Spiritual Heart Center.
Journey to Your Heart in the Ocean
THE EASIEST WAY TO STOP YOUR MIND & OPEN YOUR HEART
The invitation is to surrender to observe without judgement to open your heart and receive unconditional love from mother ocean.
One session can be very powerful experience and more treatments can lead the receiver to let go many of old unnecessary emotions and sometimes even unknown blockages.
It is an experience of dance of universe that carries you into deep meditative state.
It is a journey to your heart and our essence of light.
Shamanic sound healing:
A sound therapy treatment is both a passive and participatory experience. The passive aspect is that you become more relaxed by laying down and slowing your breath. By doing this, you prepare yourself to become the receiver of sound. It's in this place of stillness that you participate by becoming more open and aware of each sound that comes in. Sound helps create the pathway to this place of stillness.
Healing with sound can improve or cure many ailments including:
Autism
Depression
Learning disabilities
Anxiety disorder
Stress
PTSD
Pain
It can also bring about:
Clarity and balance
Relaxation
Improved memory and concentration
Improved sleep
A stronger immune system
Improved creativity
Heightened awareness, both of the self and the environment
BIO
Davide D'Agostino, was made in Italy, and since 5 years he's leaving in the magical crystal island of Koh Phangan, Thailand.
He has background in Psychology and sailing around the world for about 15 years.
He's an internationally renowned healer, teacher, personal coach and a Sonic Shamanic Maestro Specialist on the Hang Drum, Shamanic Flutes, Bansuri Flutes, Drums, Crystal Bowls, Light Language and channeling different Shamanic frequencies through his deep ancestral voice.
Davide carries the ancient frequencies of the Sacred Masculine, a true Sonic Alchemist of love.
He is a Sound, Breath and Water Master Healer incorporating the elements of water, air and Frequencies of unconditional Love.
Davide D'Agostino is the founder of Journey to Your Hearts and the creator of
Shamanic Sound Healing and Breath of love.
The intention of his work, is to help open minded, heart centered individuals to shift energy and blockages held within their bodies cellular memory in order to gain insights into themselves and experience states of deep peace and relaxation through music, meditation & breath, through these powerfully healing Divine Sound Journeys.
Following his teachings people Improve overall health, vitality & well-being; releasing tension, stress and traumas, gaining focus and clarity; awakening the bodies innate healing wisdom and gaining personal empowerment and deeply connect with the most powerful energy of unconditional love.
Working heart to heart with his clients, Davide help them to Manifest new visions, purposes, and Increasing in them the self confidence.
Guiding all of them to navigate safe in the beautiful flow of love and abundance.
All his clients at the end of the healing journey, or coaching conquer
everything they where looking for or missing in life.
Davide D'Agostino is able to provide for you all the tools you need to manifest,
More love, More money, More Health, More Happiness in your life.
He's waiting for you to take action,play full out and show up.
Who I Am?
Hi, my name is Davide.
I'm here to help you to embody your infinite potential, manifesting harmony and abundance, of love, health, money and happiness in your life.
What is your purpose?
And how free you are to follow your deepest heart desires?
I will personally guide you in this beautiful journey to reconnect with your authentic Soul, your true self, your higher self, with your inner infinite intelligence…
….your Spiritual Heart.
** This workshop must be booked at least 1 day in advance.
Tickets are not available as this event has passed.
Related Events