Rebirthing Intensive
April 3

-

April 5

USD127
Event Navigation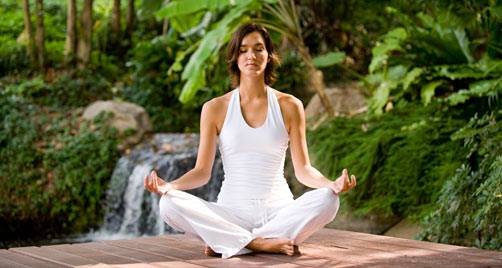 * Advance Booking Required
The life we live reflects in our breathing. When something is wrong with us we feel it in our chest. Rebirth therapy acts as a deep mental, physical, emotional and spiritual cleansing process.
How can we express the natural flow of love if unconscious memories of traumas, tensions and everyday stress consume a great amount of our energy? Wouldn't it be good if we could take hold of all our sacred potential, which in some point in our lives, even from our own birth suffered from interferences or energy blockages?
Many of us live outwardly, with our minds reliving the past and worried about the future. With Connected, Circular Breathing we reach another dimension of non-time, in the present, where we encounter the beauty of discovering all the presence of our soul.
As we keep breathing in a connected manner, increasing our body energy, we have the possibility of freeing ourselves from fear, sadness, anguish, hurts, limitations and anxieties, feelings that might have never been brought to consciousness.
With less blockages, the senses expand and it is possible to see beyond our limited, robotic, everyday vision. The results? A huge feeling of wellbeing and a strong, deep connection with our very essence.
Facilitators background
Prema is a Rebirthing Teacher, Agama Tantra Instructor, a Kundalini Yoga practitioner & Certified Reiki Master. She has been passionately working with breathwork for over 6 years, guiding hundreds of people through deep & profound healing processes, bringing her intuitive wisdom and deep understanding of yoga, tantra & energy anatomy into all she does.
As a teenager inspired by Osho Rajneesh's teachings, she has lived for several months in an Osho Community and practiced Buddhist meditations throughout India. From 2013 to the present day, she lives mostly in South East Asia, immersed into Sacred Tantric teachings and yoga.
Prema's purpose is to be fully present and hold the sacred space to support people in recognizing their unique nature, to embrace all that is arising within, to not suppress or reject anything but to feel into and bring light to all. To say yes to life & acknowledge both the negative & the positive through life & their challenges, allowing them to transform and become truly authentic in loving what is.
Edward has been on a personal spiritual journey for 25 years. He has exploring many different aspects of spirituality in England and India. He later moved to Thailand in 2005, where he still live much of the year.
I first experienced the powerful transformational process of Rebirthing Breathwork in 2012 when did the first training course and then did further training with Leonard Orr, the founder of Rebirthing. I started the first Rebirthing Group in Koh Phangan in September 2014, and now use Rebirthing in both personal and group sessions with amazing results. I now co-host rebirthing retreats regularly on Koh Phangan Thailand.
Related Events