Tantra Ecstatic Presence
February 26

-

February 28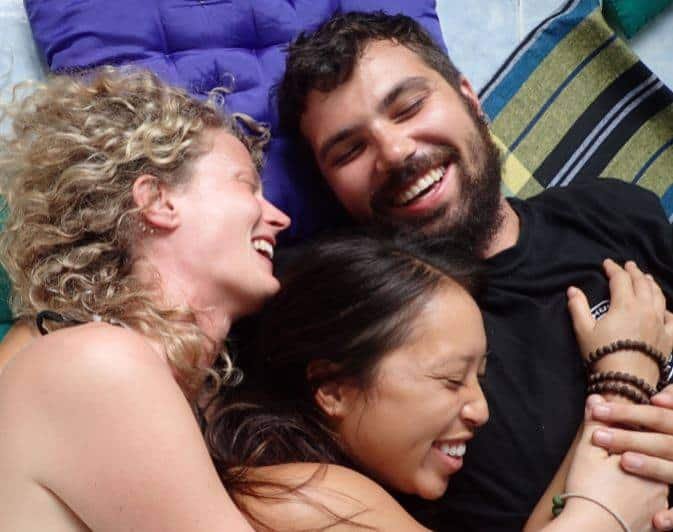 Tantra Ecstatic Presence
Exploring our sexual expression
A safe space to consciously explore how we express our sexuality – our life force energy – in our lives. What distortions or blockages hold us back from fully embodying our awesome potential. This experiential workshop will include fully consensual physical contact of an enjoyable, expansive and nurturing nature.
Our invitation for this 3 day Intensive is to step into the energy field we hold and experience yourself in depths of Love and Sexuality that you have not previously known. Remove the conditioning and blockages that hold you back from living your full and juicy Yes For Life. Exercises to Open Your Hearts and Your Bodies. Explore and Connect to Your Inner Knowing. Feel, Express and Release Your Emotions. Embody Your Sensuality; Sexuality and Love to Greatly Expand Your Life ♥
Tantra Ecstatic Presence uses a combination of Movement and Dance – freely and carefully designed exercises, Music, Stillness, Ecstatic Shaking, Ceremony, the speaking of Wisdom, Expansion, Connection and Conscious Touch.
Open to all genders and sexual orientation over 18. Previous experience not required.
Schedule : There will be 3 sessions each day, 2 X Active sessions around 2 hours each, plus a sharing circle which I use not only for Conscious Listening but also as an opportunity for me to share wisdom on some of the topics that arise.
Maximum participants 20.
A selection of photographs and video testimonials are available on Tantra Ecstatic Presence
About facilitator:
The workshop is facilitated by a powerful energy worker who Tantricly Self Realised in the '90's, she teaches Tantra in a Uniquely Empowering Way. Being a sensitive and experienced empath she is able to read and respond effectively to the needs of the group tailoring her carefully prepared sessions precisely. During a successful career working with offenders, she was struck down with an illness of unbearable pain and told repeatedly she would never walk again. Her sons were both young and she was committed to parenting them so she needed to stay present in her body rather than give up this life. These factors fully focused her path to awakening to the knowing of the oneness of all, and taught her a great deal through direct experience. she has been teaching, holding medicine free ceremonies and offering one to one sessions since the late 1990's. She is internationally renowned as a holder of space in which healing and shifts of consciousness easily occur allowing an impressive growth opportunity to all. She uses her sessions as a speaker of wisdom, and messenger of strategic insight with pinpoint accuracy. All of her focus revolves around facilitating and encouraging others into deeper depths of Consciousness and Healing from which to lead full expressions of their awesome authentic being in life. ♥
What people experienced:
"I thank the facilitator, I thank all of you my beloved friends. I am grateful for the new energy, that new force created in me that I did not know before. Energy that helps me get rid of my judgment with other people. A great warmth that draws me closer to people, to listen to them. Simple. It's a Great Feeling! It's an Uplifting Feeling. Shower Love" Shahar Gonen (Israel)
"Thank YOU Renetsu! You are unlike any other teacher I have ever met, and I feel truly honored to have shared time with you. Thank you again for all your teachings." Emma Marshall (America)
** This workshop must be booked at least 1 day in advance.
Related Events