Tantra of Liberation
November 26, 2018

-

November 30, 2018

$377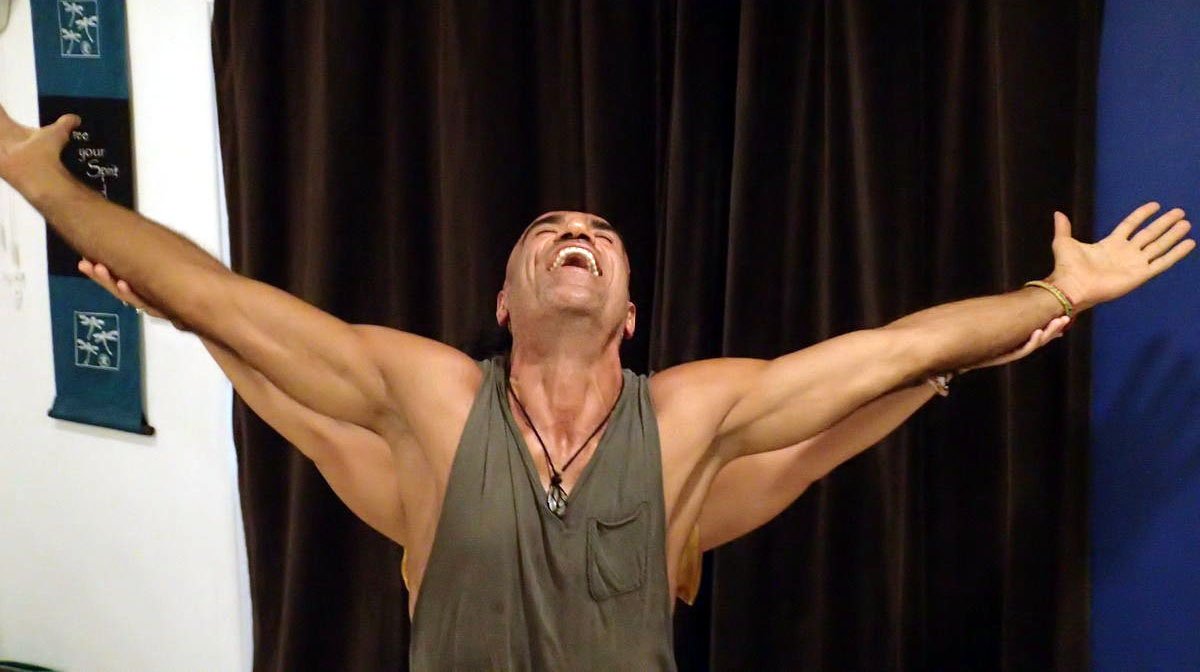 *Advance Booking Required
An experiential workshop that includes much sharing of wisdom.
The aim of these 5 days is to:
Empower you to create safety within yourself and your environment by increasing your understanding of how this feels and how to communicate clearly.
Liberate you from the issues, your history, your restrictions that hold you back from expressing your Full Tantric Yes for Life.
Raise your awareness of the Sacred in everyone and everything.
Take you into an expansion of your heart with loving connections to yourself and others.
Connect you consciously and more deeply with your sensuality and sexuality, increasing the flow of life force energy throughout your body.
Expand your connections in the world through conscious touch.
All of this empowers a more dynamic way of open, connected, blissful living.
I use a combination of many forms of teachings that have worked effectively for me over many years, including Movement and Dance – freely and within carefully designed exercises, Music, Silence, Stillness, Meditation, Energy work, Ecstatic Shaking, Healing, Ceremony, Conscious Listening and Sharing Circles, The speaking of Wisdom, Self-Exploration, Removal of Blockages, Expansion, Connection, Contact, Touch. All is heart centered, consensual and conscious.
Open to all genders and sexual orientation over 18. Previous experience not required.
Schedule : There will be 3 sessions each day, 2 X Active sessions around 2 hours each, plus a sharing circle which I use not only for Conscious Listening but also as an opportunity for me to share wisdom on some of the topics that arise.
As I invite us all to listen fully to the wisdom of our bodies and allow our processes, I may not use the whole of the afternoon time slot but invite us to return to complete with the last session beginning at 19:00.
Monday – Friday daily:
08:20 – 10:20 Active session
13:00 – 16:00 Sharing Circle and possibly the 2nd Active session
or 19:00 2nd Active session.
Price: 11,500 Baht
10% Discount to Previous Intensive Participants of my work.
Maximum participants 20.
As a powerful energy worker who Tantricly Self Realised in the '90's, I teach Tantra in a Uniquely Empowering Way. Being a sensitive and experienced empath I am able to read and respond effectively to the needs of the group tailoring my carefully prepared sessions precisely. During a successful career working with offenders, I was struck down with an illness of unbearable pain and told repeatedly I would never walk again. My sons were both young and I was committed to parenting them so I needed to stay present in my body rather than give up this life. These factors fully focused my path to awakening to the knowing of the oneness of all, and taught me a great deal through direct experience. I have been teaching, holding medicine free ceremonies and offering one to one sessions since the late 1990's. I am internationally renowned as a holder of space in which healing and shifts of consciousness easily occur allowing an impressive growth opportunity to all. I use my sessions as a speaker of wisdom, and messenger of strategic insight with pinpoint accuracy. All of my focus revolves around facilitating and encouraging others into deeper depths of Consciousness and Healing from which to lead full expressions of their awesome authentic being in life. ♥
Renetsu is part of the teaching team for the Tantra Teacher Training Course at Samma Karuna in November. More details: https://www.sammakaruna.org/teacher-training/tantra-teacher-training-thailand/
Recent Testimonial:
"I am so grateful for these 3 days ! I shared at the beginning of the workshop that I had Strong expectations about it. And I remember thinking just after, that it was maybe a bit too much! Well…, actually…, I think we went well beyond it…! It is a deep thank you that I want to address to each one of you. It's surprising how things just happen and how you all contributed to the process in this workshop, through different ways. Thank you all, and especially you, Renetsu, for allowing this to happen!" Romain Petinot (France)
" I floated out of Renetsu's workshop in pure ecstatic bliss. She teaches you how to fill your heart, your whole being up with your self, your own love and presence. She then takes you on a journey into sharing this love with others, in an incredibly gentle, safe, protected space. She holds one of the strongest heart fields I have ever experienced, which seemingly effortlessly creates a healing, protective space for huge energetic transformations, magically aligning you with your true essence, shifting stagnated energies towards happiness, joy, bliss and abundance!!!" Sinead Oman (Irish)
I'm delighted to be offering yet more depth by popular demand. Booking through Samma Karuna, enquiries to me. Come and join our Delicious Empowering Exploration ♥
Tickets are not available as this event has passed.
Related Events