Who is this course for
The Samma Karuna Breathwork Intensive & Certification Program is for anyone who wants to apply breathwork practices as a tool for self-realization, inner healing, the health of body, mind and for those wanting to become a professional breathwork facilitator and teacher.


What this course is about
This Intensive & facilitator training course focuses on basic and advanced breathwork practices, it focuses on Tetra and Holotropic-like breathwork but covers as well techniques from other breathwork traditions such as Rebirthing and Shamanic breathwork
The course includes different breathing development exercises, deep processing, spiritual psychology, sacred relationships, group dynamics, self-inquiry practice, sublimation & transformation of energy, specific applications in bodywork, counselling and psychotherapy, breathwork for various conditions, and breathwork as a business.

Course structure
This course consists of 3 levels or modules, which are part of the Multi-style breathwork intensive and Breathwork Facilitator training. Level 1 and level 2 can be completed separately from level 3, however Level 3 (facilitator training) can only be done if you have successfully completed the Intensive & Practitioner training (levels 1 & 2), either this time or in a previous training.

This breathwork facilitator training is designed to provide you with the knowledge and skills, theory and practice, and all-around experience needed to become a breathworker practitioner and facilitator. You'll incorporate and integrate different traditional and modern breathing styles and methods. You'll create and make your own unique classes, techniques, and meditations while focusing on the basics, and building upon the tried and tested fundamentals.

After successfully completing all 3 levels, you will be certified as Breathwork Facilitator.by Samma Karuna, school of Awakening & Healing with headquarters in Thailand.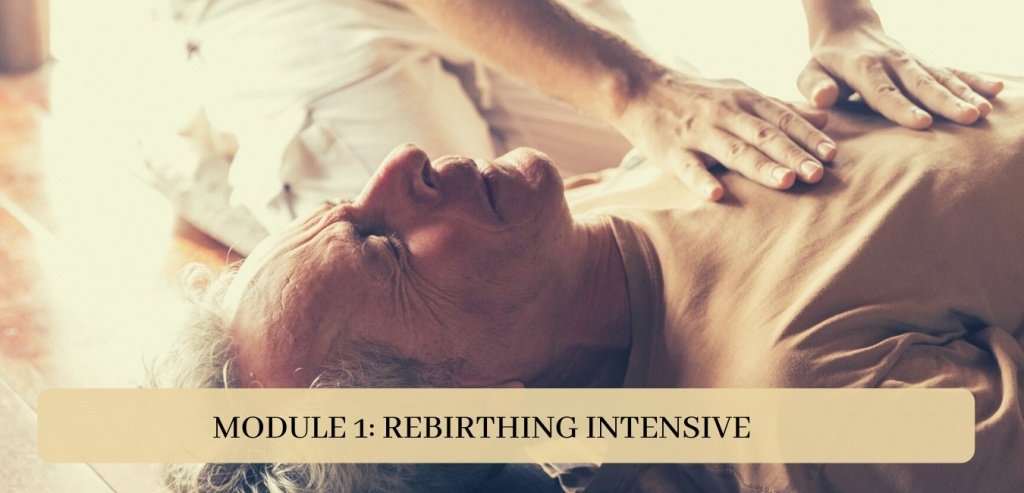 MODULE 1: BREATHWORK INTENSIVE

These 5 days multi-style breathwork intensive can be taken as a life-changing healing retreat, or as a Breathwork Training to gain credits toward certification.

This workshop will provide a safe space for you to uncover and let go of past events and feelings that limit us. As you move into an expanded state of consciousness, your natural intuition can bring great insight, clarity, feelings of oneness and bliss.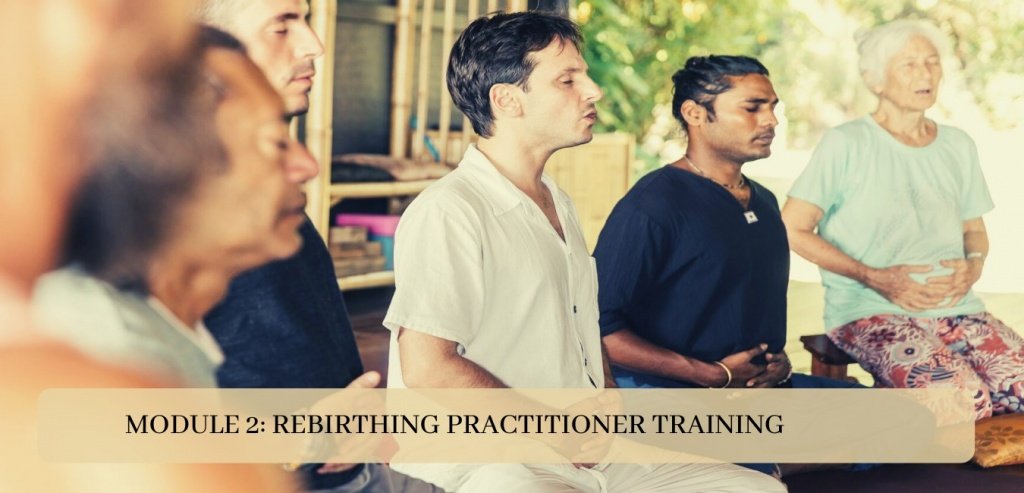 MODULE 2: PRACTITIONER TRAINING
These 6 days Breathwork Practitioner Training can be taken as a transformative retreat to immerse deep into the practice, or as part of the Breathwork Training to gain credits towards a certification.
With this workshop you will dive deeper into your understanding of a breathwork session and the tools and techniques available towards the self-mastering of Tetra breathwork as well as other styles of connecting breath such as Rebirthing breathwork, Shamanic breathwork and holoytopic-like breathwork.
MODULE 3: BREATHWORK FACILITATOR TRAINING
In this Breathwork facilitator module you will learn new advanced techniques, deepen into your own practice and get the knowledge and teaching techniques to lead your own breathwork sessions and guide a profound healing process of others. You will obtain all the necessary tools to build a session from the beginning to the end.
This Teacher Training can only be done if you have successfully completed Module 1 and Module 2.
*Limited spaces, sign up on time to secure your spot.

** All successful graduates from this training are invited to take a complementary 30 day teaching internship at our main school in Thailand to facilitate breathwork regular classes within the first year of certification.
Subjects Covered:
Our Breathwork multi-style Intensive & Facilitator Training Course covers an exceptional study of Breathwork techniques and practices.
Circular breath and its traditions
Safety
Tetra breathwork
Rebirthing breathwork
Holotropic-like breathwork
Shamanic breathwork
Active meditation (trance)
OSHO dynamic meditation
Self inquiry practice
So ham breathwork
Class structure
Music composition
Energies Sub & Transfiguration
Art of teaching
Compassionate Sharing
Breathwork (teaching practice)
Trauma management
Mindfulness practice
The Breathwork business
Groups and class review
Groups and class compilation
Certification review & disclaimer
Succesful graduates are certified by Samma Karuna as multi-style breathwork facilitator. Our training will entitle you to understand and deliver different styles of breathwork practices and adapt them to your student´s needs.
As a certified breathwork facilitator you may call your breathwork classes in any way you wish. However this certification wont entitled to use registered trademaks from other schools such as holotropic breathwork, Alchemy of breath, Neurodynamic, Wim Hof, Soma breath or Rebirthing breathwork.
All breathwork facilitators of Samma Karuna are entitled to offer the classes using the trademarks of our school (Tetra Breath®, Awakening Breath® and Samma Karuna So Ham®).

This certification wont entitle you to offer breathwork classes online as the school considers this practice unsafe.
Graduates that acomplishing 400hr training (by taking our extra month training internship in Thailand) and that have being facilitating breathwork for at least 2 years are entitled to a certification upgrade as Senior Breathwork Facilitator.
How your day will look like
07.00 to 08.00: Meditation Practice - OSHO dynamic
08.00 to 09.00: Tea Break (Refreshments provided)
09.00 to 09.20: Compassionate Sharing / Self-Inquiry
09.20 to 10.20: Breathwork Theory (Sub Energies & Transfiguration, Trauma release, Emotional awareness..etc)
10.30 to 12.30: Breathwork practices
13.00 to 15.00: Lunch break (Vegan buffet provided)
15.00 to 15.20: Compassionate Sharing / Self-Inquiry
15.20 to 16.20: Breathwork Theory classes (Music composition, The archetypes model, class structure.. etc.)
16.30 to 18.30: Breathwork practices and activities of the day (Biodevelopment, So ham, Awakening practice..etc)
Sunday is your day off.
The schedule structure will remain the same throughout, but the topics will change according to the program.
Application Requirements for this Course
Pre-requisites to enroll in our Breathwork Practitioner & Teacher Training Course are:
Previous experience a style of circular or connecting breathwork such as Hylotropic breathwork, Tetra breathwork or Rebirthing breathwork.

A true commitment to learn and motivation to become a Breathwork facilitator (even if you don't have plans to teach in the near future).
Being able to meditate in stillness for 1hr or more.
A fluent and satisfactory reading, speaking and comprehensible level of English.
A high level of self-discipline and a full-day commitment for everyday of the course is required as it is physically and mentally demanding.
Accommodation
Types of Accommodation and upgrading costs
TYPE C: Standard bungalow with A/C shared with another student (included in your course fee). TYPE B: Standard private bungalow with A/C (€ 476 extra for 26 nights or €25 a day ). TYPE A: Comfortable and spacious bungalow with more amenities and a sea view (€680 extra for 27 night or +€ 40 a day).
Meet Prem Luca: the lead teacher
Our lead teacher will be Prem Luca, an internationally recognized and experienced breathwork rebirthing facilitator.

Luca De Santis is a seeker, a healer and an energy and breath-worker. He leads many spiritual retreats and experiential workshops across the globe spreading a message of Loving Presence.

He was first introduced to Breathwork through Stan Grof and his staff's teachings on Holotropic Breathwork. Subsequently he got certified as a Rebirthing breath-worker with Leonard Orr – the founder of the world-wide Rebirthing Breathwork movement. Since then he has been leading Awakening Breath workshops for more than 20 years.

For several years he travelled around Mexico, Guatemala, Costa Rica, Ecuador, Peru, and Brazil. Now he is leading Darkness Meditation Retreats and workshops in awareness breath. sweat lodges, vision quests, and spiritual support.

He worked together with a Native American Elder, Manitonquat-Medicine Story till he left his body in 2018 spreading the message of 'the Circle way'.
Upcoming dates & course status:
UPCOMING COURSE: 7TH OF JULY 2022 (THAILAND, Status: Still Space, Travel allowed):

UPCOMING COURSE: 6TH OF NOVEMBER 2022 (GREECE, Status: Still Space, Travel allowed):

UPCOMING COURSE: 10TH OF APRIL 2023 (GREECE, Status: Still Space, Travel allowed):




Last updated: May 28, 2022

---
Course Booking:
Book your place on the next Multi-style Breathwork Intensive & Facilitator Training Course by paying the online deposit.
Full payment on cash for tuition will be required up on arrival
12 days breathwork intensive
retreat in thailand
(6th of july 2022 to 17th of july 2022)

TRULY EXCEPTIONAL training

program FROM SAMMA KARUNA

SCHOOL OF AWAKENING & HEALING

WELCOME BAG AND INTRODUCTORy

HAND-OUT

12 nights OF RESIDENTIAL

ACCOMMODATION
(SHARED ROOM WITH ANOTHER STUDENT)

Transfer service from the airport




The program of self-UNDERSTANDING 85% of

this course is EXPERIENTIAL





2 healthy and nutritious
vegan MEALS A DAY
(LIGHT BREAKFAST AND 1 VEGAN BUFFET MEALS A DAY)

certificate of participation and

credits towards becoming a

breathwork facilitator


€1345

Special early bird €1195

until 1st of june 2022




26 days breathwork teacher

training in thailand


(6th of july to 31th of july 2022)


all in the 12 days program plus:

welcome bag and training manual


LEARN ALL THEORY BEHIND HOW

TO STRUCTURE A CLASS

26 DAYS OF RESIDENTIAL

ACCOMMODATION
(SHARED ROOM WITH ANOTHER STUDENT)


set of music & guided meditations
(to support you facilitating breathwork classes after the course)


RESIDENT SPECIALLIST ON TRAUMA RELEASE


OPTIONAL INTERNSHIP TO PRACTICE

facilitating breathwork AT

OUR MAIN SCHOOL in thailand

(VALID FOR 3 YEARS)




certificate as breathwork facilitator

for graduates




€2910

special early bird €2610

until 1st of june 2022







Looking for more dates? Check out this course at our main school in Greece