Learn how to facilitate your own women's circles, workshops and retreats at Samma Karuna Thailand
During this course you will learn how to lead your own Women's Circles and Workshops. You will learn the principles of Feminine Spirituality, Ancient Goddess teachings, Mantras , Mudras , Breath work, Embodiment practices, Creativity, Sacred Sensuality and much more.

If your Soul has been yearning to live a life of Devotion, Authenticity and Alignment with a greater purpose, to feel the deeper pulse of life, to serve the Divine Feminine, being Her Voice, being a catalyst of Transformation in our Yoniverse…..HEALING, AWAKENING, EMPOWERING many…..Then this circle lovingly invites you with open arms…


THIS COURSE WILL HELP YOU to
Lead your own Women's Circles and Workshops
Be a channel of Healing, Womb wisdom and Feminine Empowerment
Ancient Goddess Teachings, Mantras, Mudras, Breathwork, Creativity, Embodiment Practices, Sacred Sensuality..etc
Honor our death-and-rebirth cycles leading us towards an inner Alchemical Transformation
Learn the Principles of Feminine Spirituality
Unleash the Dance of ultimate Surrender, Truth and Love….
FEMININE SPIRITUAL AND EMBODIMENT PRACTICES!!!
GUIDED MEDITATIONS/YOGIC BREATHWORK
RITUAL
THEATER AND OTHER CREATIVE ARTS THERAPY TOOLS
FEMININE ECSTATIC DANCE (Movement Meditation),
SHAKTI TEMPLE DANCE
STORYTELLING
VOICE/ SACRED CHANTS
SACRED TOUCH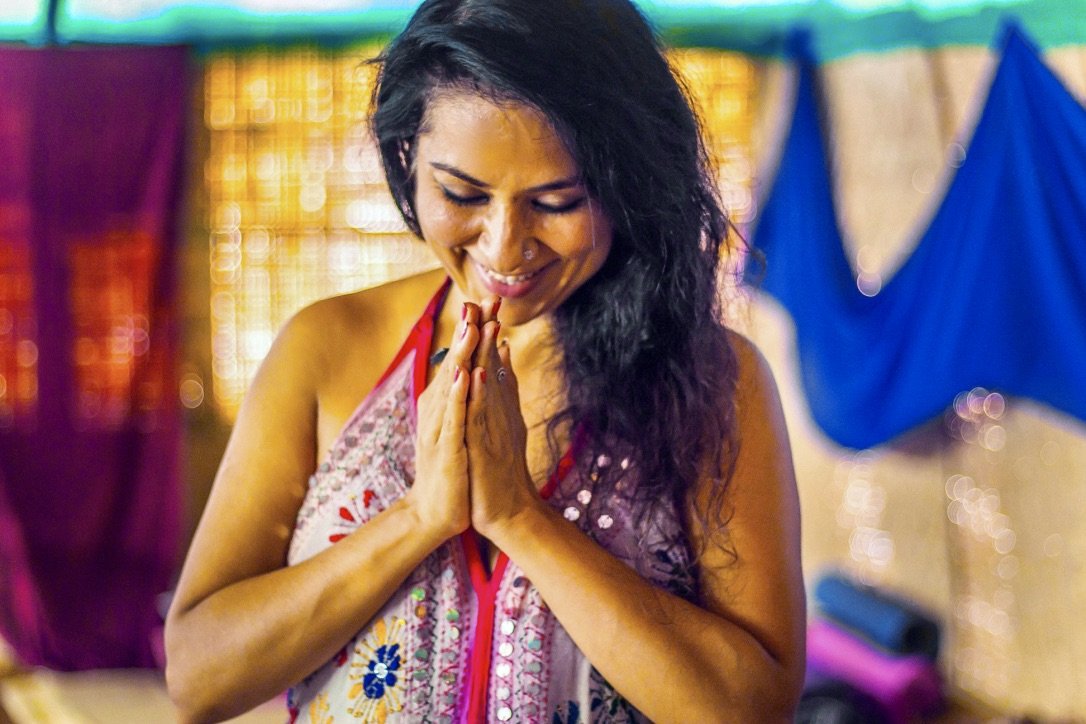 TO AWAKEN HER, EMBODY HER, BECOME HER!!!

— About Sufiana (India, California) —

Sufiana is orginally from Bombay and has lived in Los Angeles and San Francisco as well. She leads retreats and workshops in India and internationally for Feminine Spiritualiy focusing on Women's Empowerment, Feminine Embodiment and Creative Arts Healing.

She holds a Masters degree in Philosophy, has studied Expressive arts therapy in San Francisco, holds a Post-grad Certificate in Women's studies and is a trained Yoga instructor specializing in Pranayama, Meditation and chanting,; also trained in Reiki and Pranic healing.

In her spare time she loves to study astrology, dance, work with kids, write Sufi poems, acting in theater, sing, painting, photography, traveling etc….

Her path, she says is the path of Unconditional Love and of REVIVING and being of service to the DIVINE FEMININE!