Awakening Shiv and Shakti
August 21 @ 7:00 pm

-

10:00 pm

UTC+7

|

Recurring Event

(See all)

One event on August 28, 2022 at 7:00 pm

EUR€19.00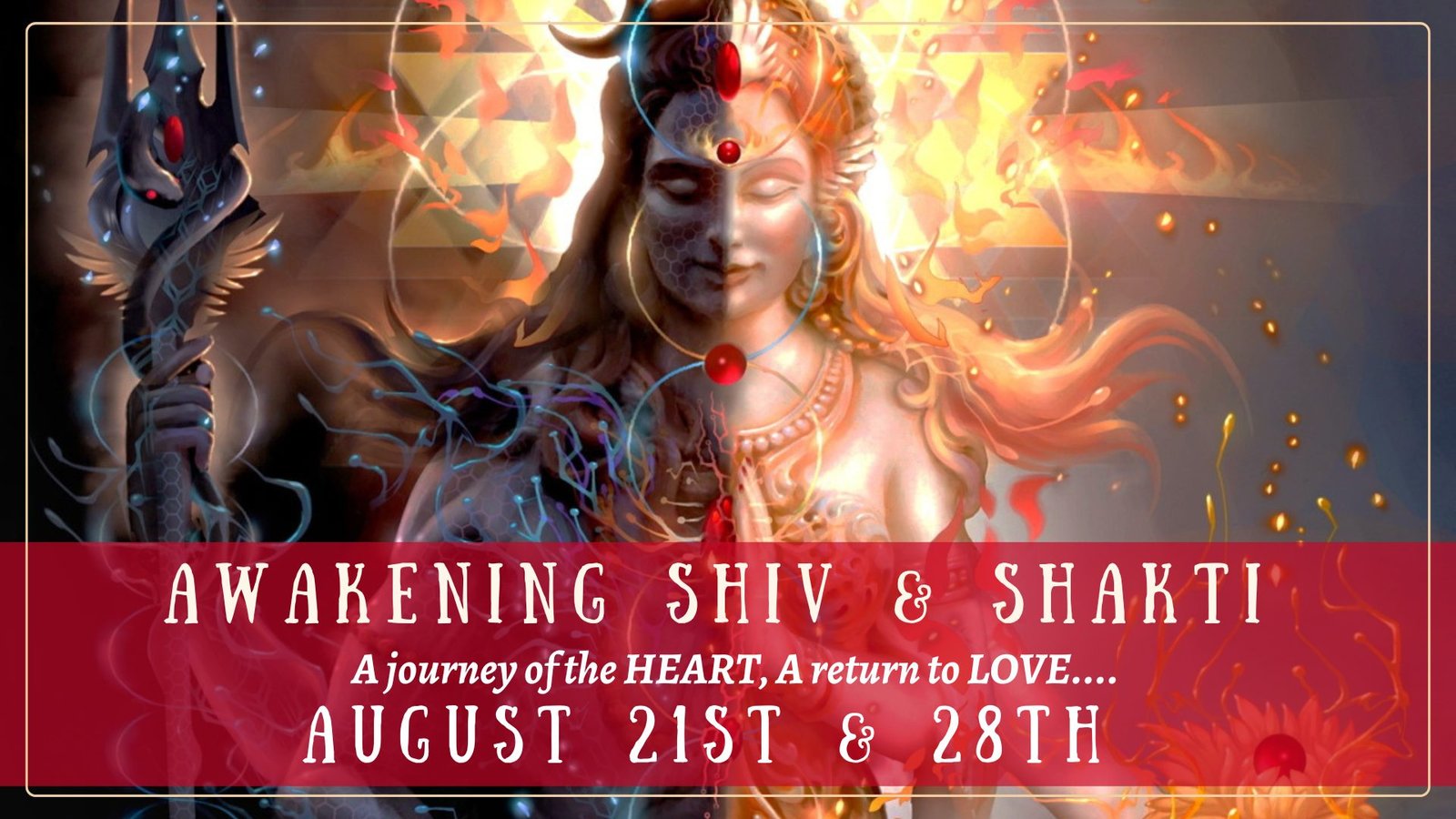 Awakening Shiv and Shakti
A journey of the HEART, A return to LOVE!
Rituals
Dance therapy
Sensuality
Deep Soul Sharing
Tantric Breathwork
  —————————————————- 
"The subject tonight is Love
And tomorrow night as well,
As a matter of fact
I know of no better topic
For us to discuss
Until we all Die!" Hafez
  —————————————————- 
We all know that we are here to become LOVE, and our exploration with the 'Opposite Other/ Polarity' within our relationships, can be the fastest way to guide us to become that…
So come Beloved, let us learn to become LOVE, through the mirror of the other….
We will explore the realms of our own heart/soul and spirit through this polarity dance, to find parts of our own self that are in need of our love, where the other becomes a catalyst of our own LIBERATION.
"Your task is not to seek for love, but merely to seek and find all the barriers within yourself that you have built against it."

― Rumi
How can you stay in touch with your own heart's truth, while connecting with others!!
Worshipping each other with true devotion, we tap into the eternal dance of Shiv and Shakti, the endless romance of Radha and Krishna, we heal something deep within our soul, we embody the infinite power of our own spirits, we AWAKEN to the wisdom of the whole cosmos at an EMBODIED level…
"Shatter my heart, so a new room can be created for a LIMITLESS LOVE….."
Sufi prayer
  —————————————————- 
About the facilitator: Sufiana (India, California)
Sufiana is originally from Bombay and has lived in Los Angeles and San Francisco as well. She leads retreats and workshops in India and internationally for Feminine Spirituality focusing on Women's Empowerment, Feminine Embodiment, and Creative Arts Healing.
She holds a Masters degree in Philosophy, has studied Expressive arts therapy in San Francisco, holds a Post-grad Certificate in Women's studies and is a trained Yoga instructor specializing in Pranayama, Meditation, stress management, trauma healing and chanting, also trained in Reiki and Pranic healing.
In her spare time, she loves to study astrology, dance, work with kids, write Sufi poems, act in theater, sing, paint, photography, travel, etc….
Her path, she says is the path of Unconditional Love and of REVIVING and being of service to the DIVINE FEMININE thereby restoring the balance between Divine Masculine and Divine Feminine energies.
  —————————————————- 
CONTRIBUTION
19 Euro (700 THB)
All bookings at our website are fully refundable in the event of COVID-19 travel restrictions.
** This workshop must be booked at least 1 day in advance.
Please arrive 10 mins early.
Related Events