YOGASANAS: Beyond the Postures
February 4 @ 10:00 am

-

February 8 @ 12:30 pm

UTC+7

$132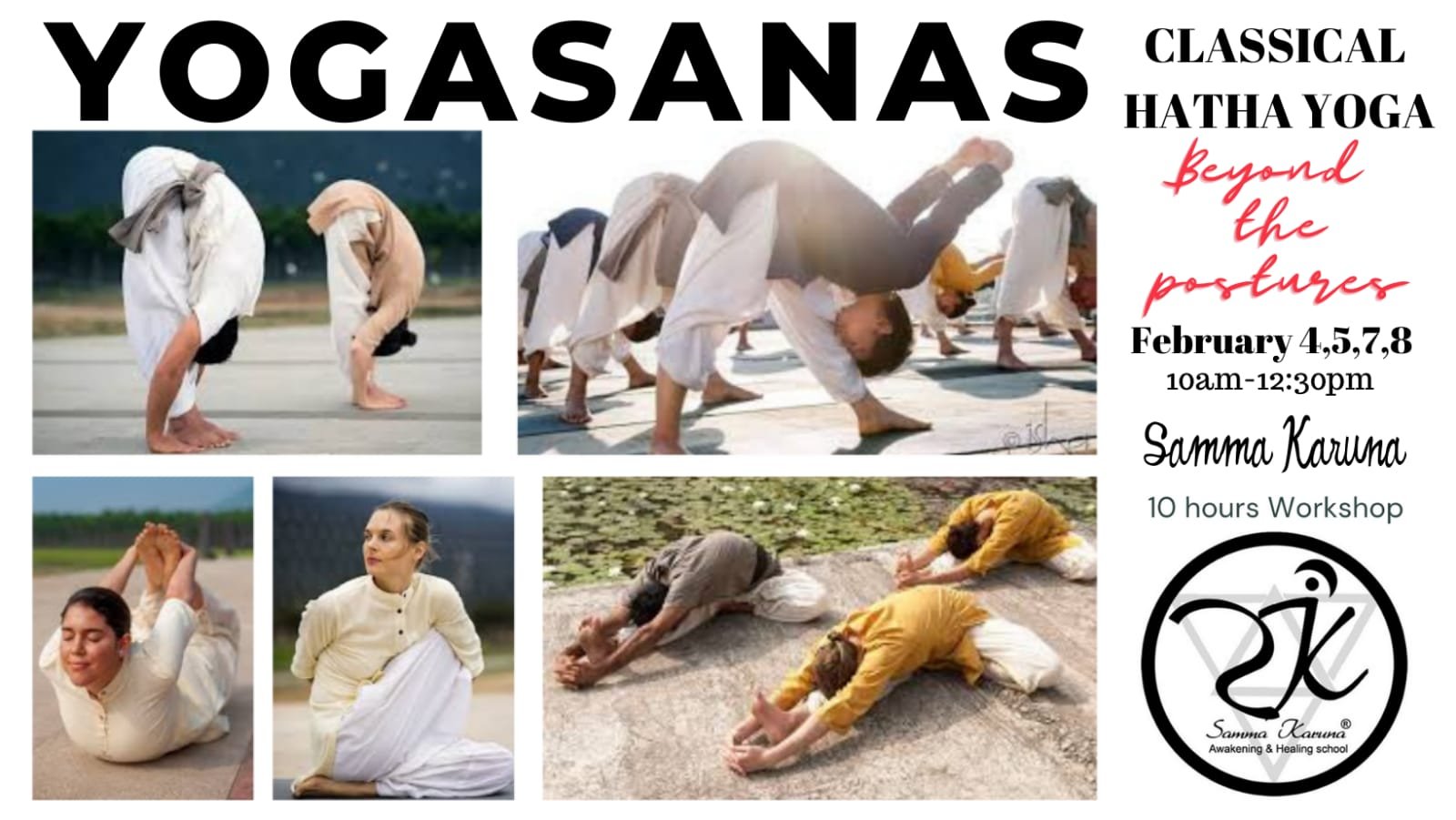 YOGASANAS: Beyond the Postures
Yogasanas are physical postures through which one can transform the body and the mind into a possibility for ultimate wellbeing. Offered as a set of 21 powerful postures, this is a way of aligning the inner system and adjusting it to the celestial geometry. Yogasanas are not exercises, but rather very subtle processes to manipulate one's energy to naturally achieve a chemistry of health, joy, blissfulness, and above all balance.
In this workshop, you will learn classical hatha yoga in its full depth and vibrancy (Isha Hatha Yoga). The programs are conducted by highly trained teachers and are not taught merely for physical fitness and strength. They are a holistic process of naturally achieving mastery over the body and mind, so as to come to a state of health, joy, and bliss. The programs are an extensive exploration of hatha yoga and revive various dimensions of this ancient science that are largely absent in the world today.
---
* About the Facilitator
Amadeo, practice Yoga for 20 years and find in it great support for his work as a professional nurse. Lately become Reiki Master, Inner Dance Facilitator and have experience in Zen meditation and Tantra. Yoga Teacher certified by the Isha Hatha School of Sadhguru with 1750h of intensive 21 weeks training at the Isha Yoga Center in Coimbatore (South India). He teaches Isha Classical Hatha Yoga practices: Angamardana, Bhuta Shuddhi, Yogasanas, Surya Kriya/Shakti and Upa Yoga.
---
**Contribution 4900 THB  (€132)
This workshop must be booked at least 1 day in advance.