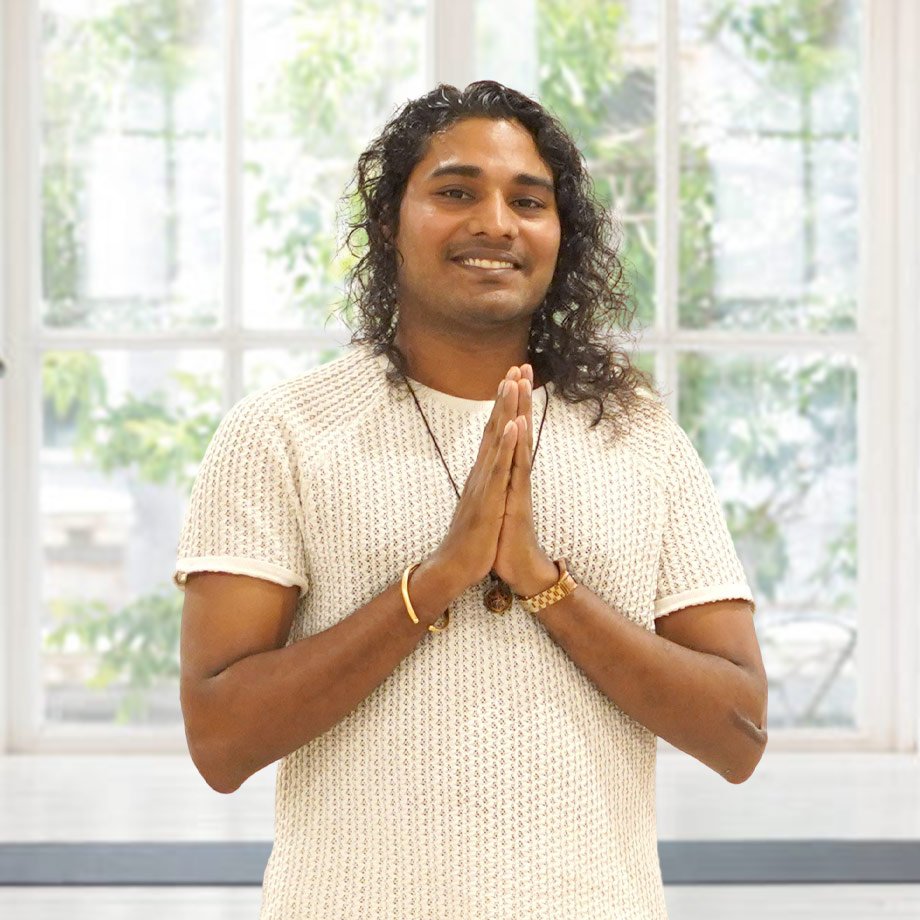 Aravind is a meditation and breathwork facilitator with 4+ years of experience teaching students from around the world. He began exploring devotional practices like yoga and meditation at the young age of 12, and after traveling across India, he moved to Koh Phangan, Thailand to deepen his spiritual and personal development journey. In Thailand, Aravind discovered the many benefits of breathwork, including improved mental clarity, reduced stress, a stronger immune system, and inner peace.

As a facilitator, Aravind's classes combine meditation, breathwork, and active movement exercises to empower his students and help them connect with their bodies. He is passionate about helping his students strengthen their bodies and create meaningful lives for themselves, and his students can expect to leave his classes feeling supported, relaxed, and positive. In addition to his work as a facilitator, Aravind has also deepened his spiritual path by completing various training courses and workshops at Samma Karuna International School.

Currently, Aravind is one of Samma Karuna's facilitators, leading OSHO active meditations, Samma Karuna social meditations, and other classes. He is also a Certified Breathwork & Tantra Teacher, working with various retreats in Thailand.