BIODEVELOPMENT TEACHER TRAINING CERTIFICATION COURSE IN THAILAND
NON DOGMATIC - DEEPLY EXPERIENTIAL & HEART BASED DANCE THERAPY TEACHER TRAINING
What is BioDevelopment

BioDevelopment is platform of self-development based on acceptance that helps to harmonize body and mind by balancing emotions and bringing body awareness using human interactions, music and movement.


BioDevelopment Dance Therapy is a unique system developed in Samma Karuna by Ishi. Intensely lived moments through music and expression are the heart of this dance therapy course. Every session have a profound capacity to transform us and connect us with life.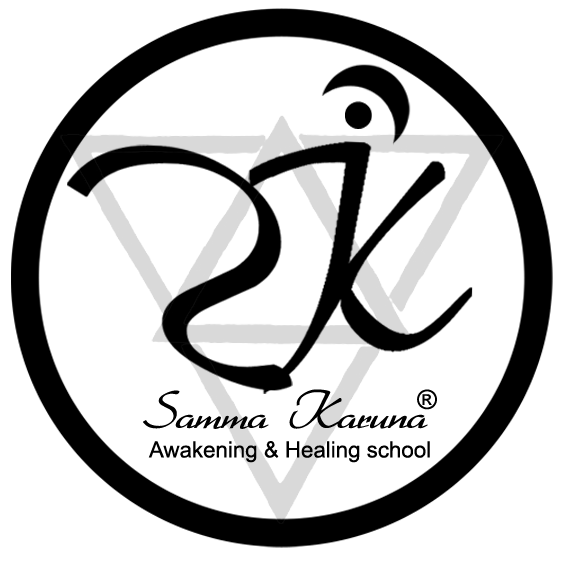 Subjects covered:
Our BioDevelopment Dance Therapy TTC covers de following subjects:
Creating a session (BioDevelopment session – part 1)
Behind the scene (BioDevelopment – part 2)
Musical being (BioDevelopment Music)
Choice and role of music in Therapy Music (semantic of music)
Structure of a course (Weekly sessions and workshops)
The group and Facilitator's role (Working with groups)
Diagnosis tools (Evaluation criteria of development in BioDevelopment)
Ready to go… (Official list of Exercises, Music and Instructions)
What will your day consist of?
09.00 to 09.20: Compassionate Sharing
09.20 to 10.20: BioDevelopemt Theory (Class structure, Trance States, Music..etc)
10.30 to 12.30: BioDevelopment practice
12.30 to 15.00: Lunch break
15.00 to 15.20: Compassionate Sharing
15.20 to 16.20: BioDevelopment Theory (Self-Development structure, Lines of Development..etc)
16.30 to 18.30: BioDevelopment practice
The application requirements for our course:
Pre-requisites to enroll in our BioDevelopment Teacher Training Course are:
Previous experience in BioDevelopment practice or other Dance Therapy system.
A high level of comfort dancing and engaging in cathartic meditations.
A true commitment to learning and motivation to become a BioDevelopment teacher (even if you don't have plans to teach in the near future).
Also, you must be comfortable with the respectful body contact and hugs that are a common practice around the school.
You must be able to read, speak, and comprehend English with a satisfactory degree of fluency.
Accommodation
There is no accommodation included in your course fee but you may choose to stay with us during your BioDevelopment Dance Therapy TTC. We offer a variety of accommodation ranging from dorm accommodation to comfortable bungalows with amenities and a sea view.
Types of Accommodation and upgrading costs based on 6 nights
TYPE D: Four-bed mix-dorm with A/C (€ 118)
TYPE C: Standard bungalow with A/C shared with another student. (€ 298)
TYPE A: Comfortable and spacious bungalow with amenities and sea view (€ 572).
More information and photographs about accommodation is available by clicking
Here
If you wish to upgrade your course to include accommodation please contact us by email once you have booked your course.
Upcoming Dates & Status:
Last updated: [wpdts-date]
---
BIODEVELOPMENT FACILITATOR TRAINING: 9TH JANUARY 2024: (Places left. , Status: Confirmed)
---
Course Booking:
Book your place on the next BioDevelopment Dance Therapy Teacher Training Course.
package highlights
5 days biodevelopment intensive & teacher training in thailand
non-dogmatic, heart based and deeply experiencial course
TRULY EXCEPTIONAL training program FROM
SAMMA KARUNA SCHOOL OF AWAKENING & HEALING
set of music (about 300 sound tracks)
6 DAYS optional ACCOMMODATION
daily NUTRITIOUS vegan buffet
optional internship to facilitate biodevelopment at our school for graduates
non-dogmatic & self-UNDERSTANDING program 85% of this course is EXPERIENTIAL

certificate as biodevelopment facilitator for graduates