About Accommodation for Yoga Teacher Training Course
Our school provides 4 types of accommodation for students taking a Yoga Teacher Training Course according to students requirements. By default all accommodation provided is type D (Single bed on 4-beds dorm with air conditioner) but students may decide to upgrade for an additional cost.
Accommodation is provided inside the school or in one of our partner hotels next to our campus (2 to 5 minutes walking distance).
Accommodation Type D
This type D accommodation is a single bed on a 4 beds female or male dorm with air conditioner.
Accommodation Type C
This type C accommodation is a bungalow with air conditioner shared with another student of the course.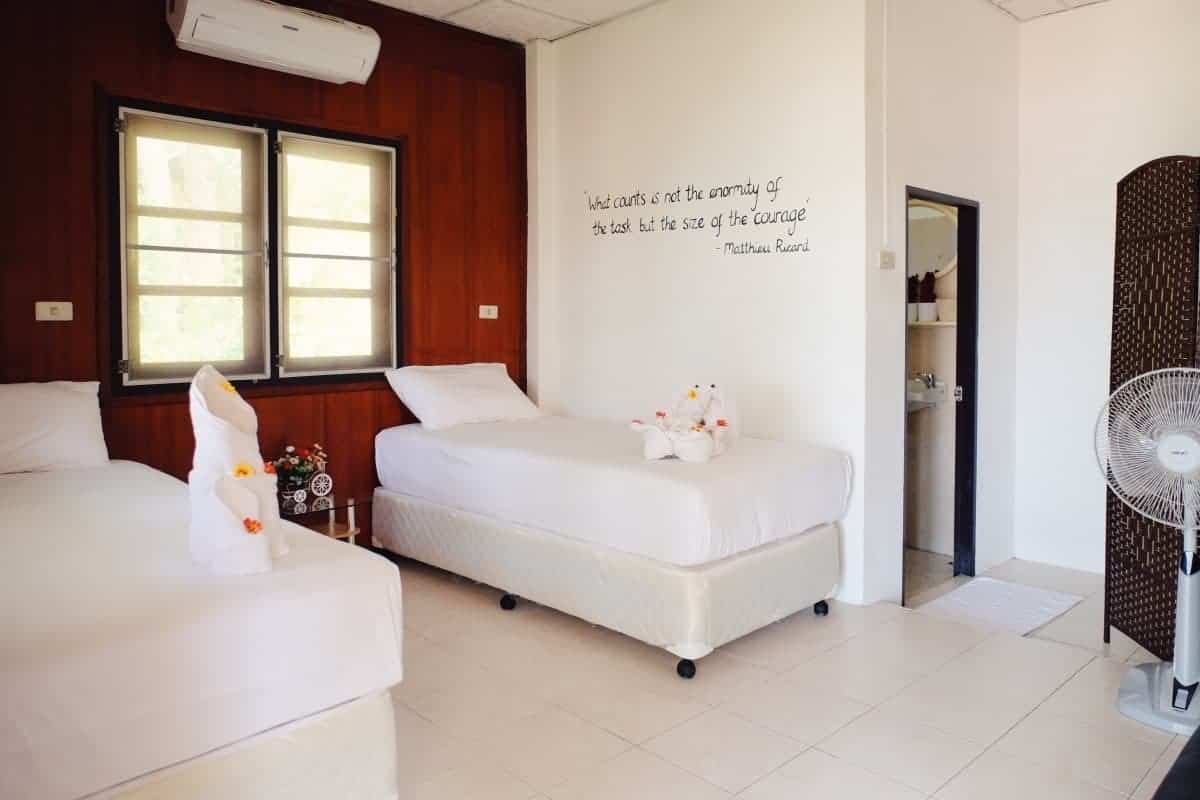 * Photograph of accommodation type C shared.
Accommodation Type B
Standard private bungalow with air conditioner.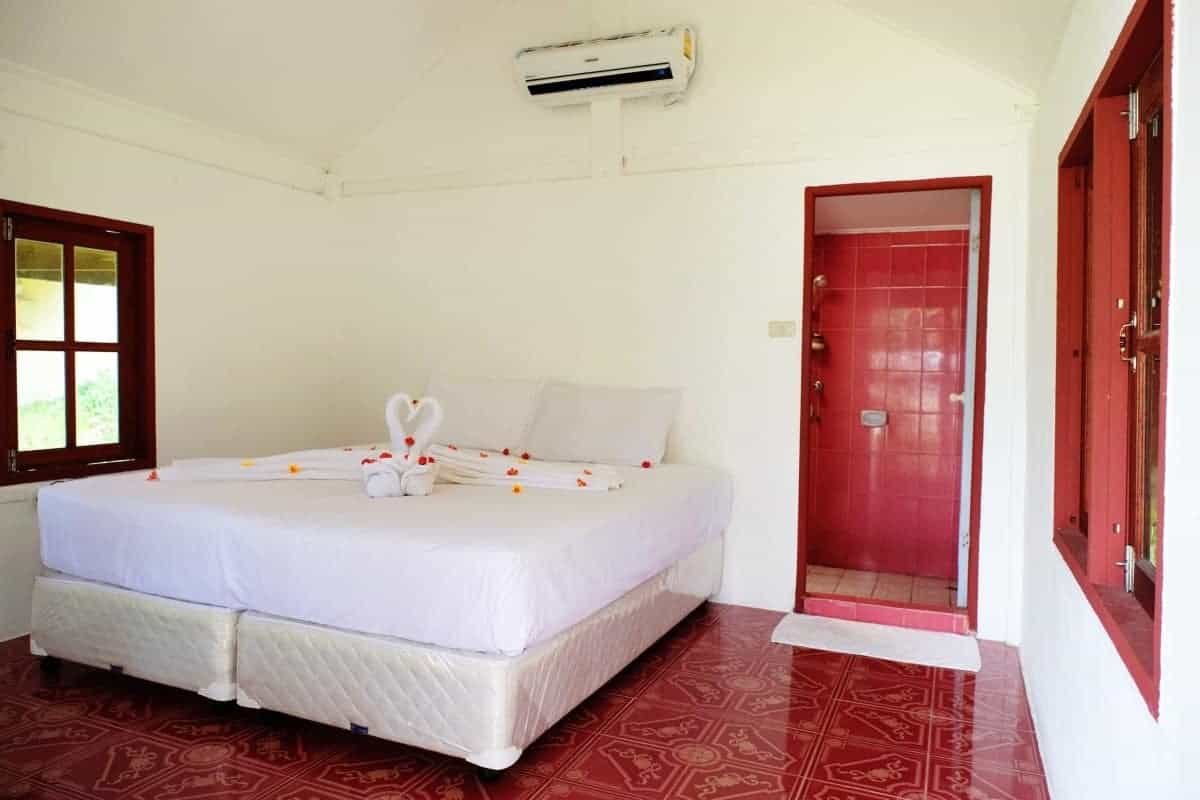 Accommodation Type A
Comfortable bungalow with amenities and sea view