Accommodation at Samma Karuna Thailand
Our school provides 3 types of accommodation for students taking courses according to students requirements. By default all accommodation provided is type C, but students may decide to upgrade for an additional cost.
Accommodation is typically provided inside the school.
On the event of no availability at the time of your booking, accommodation might be provided in one of our partner hotels around the school (2 to 5 minutes walking distance).
If you only wish to stay inside the school please send us an email to welcomecenter@sammakaruna.org after your booking letting us know. If accommodation is not available inside the school at the time of your booking a full refund will be issued.
Accommodation Type C
This is the type of accommodation included on the course fee.
The accommodation provided is a private simple bungalow with fan or a shared bungalow (type B) with another student.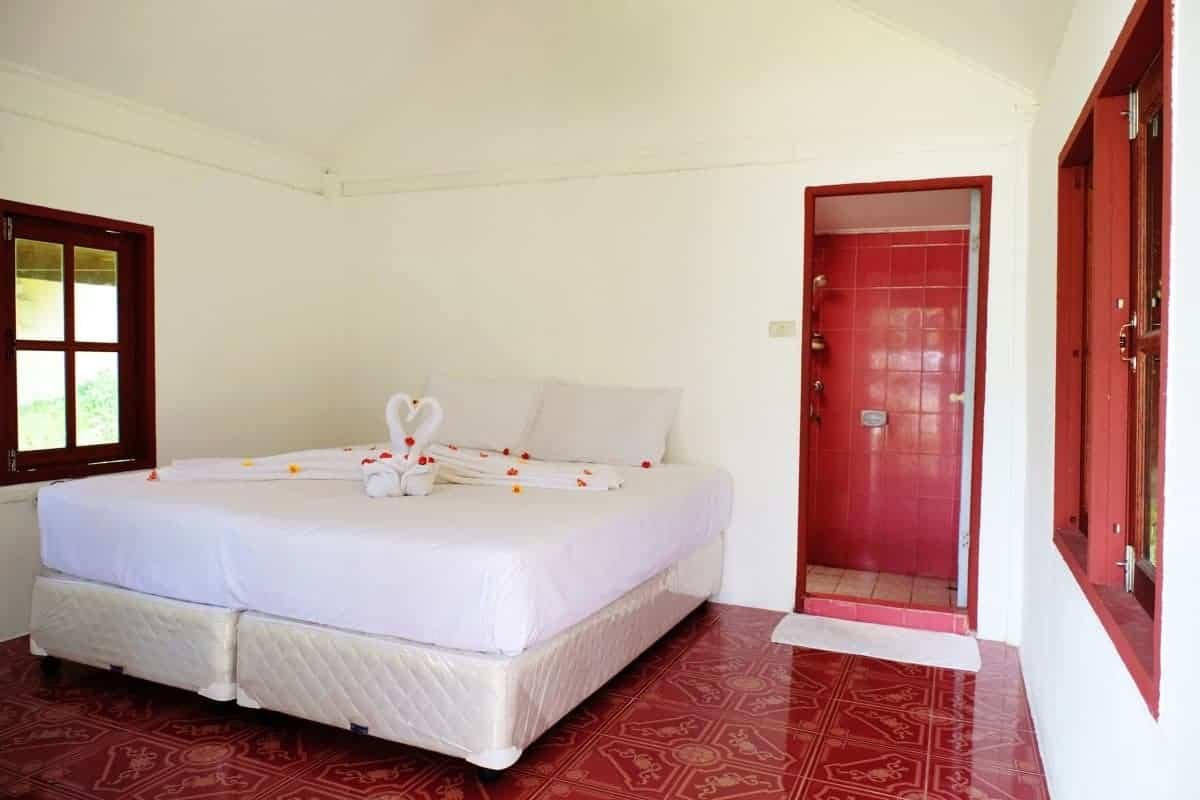 Accommodation Type B
Standard private bungalow with air condition.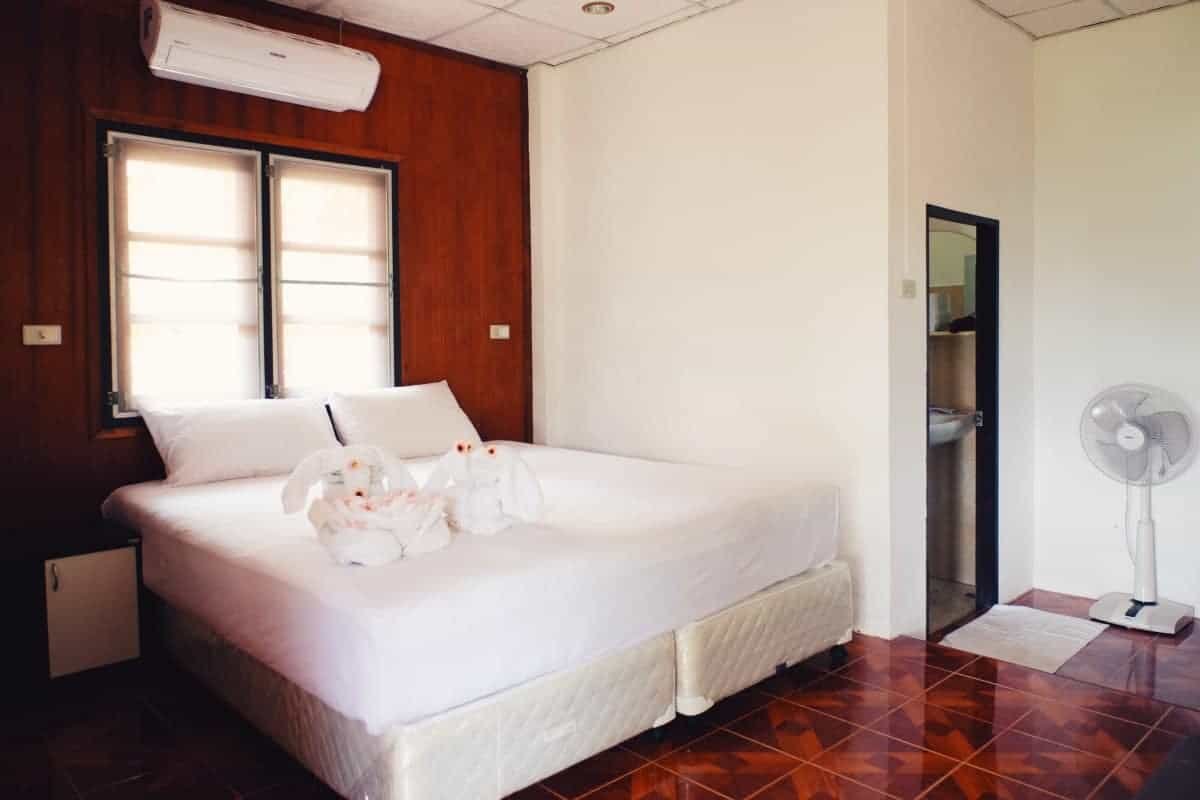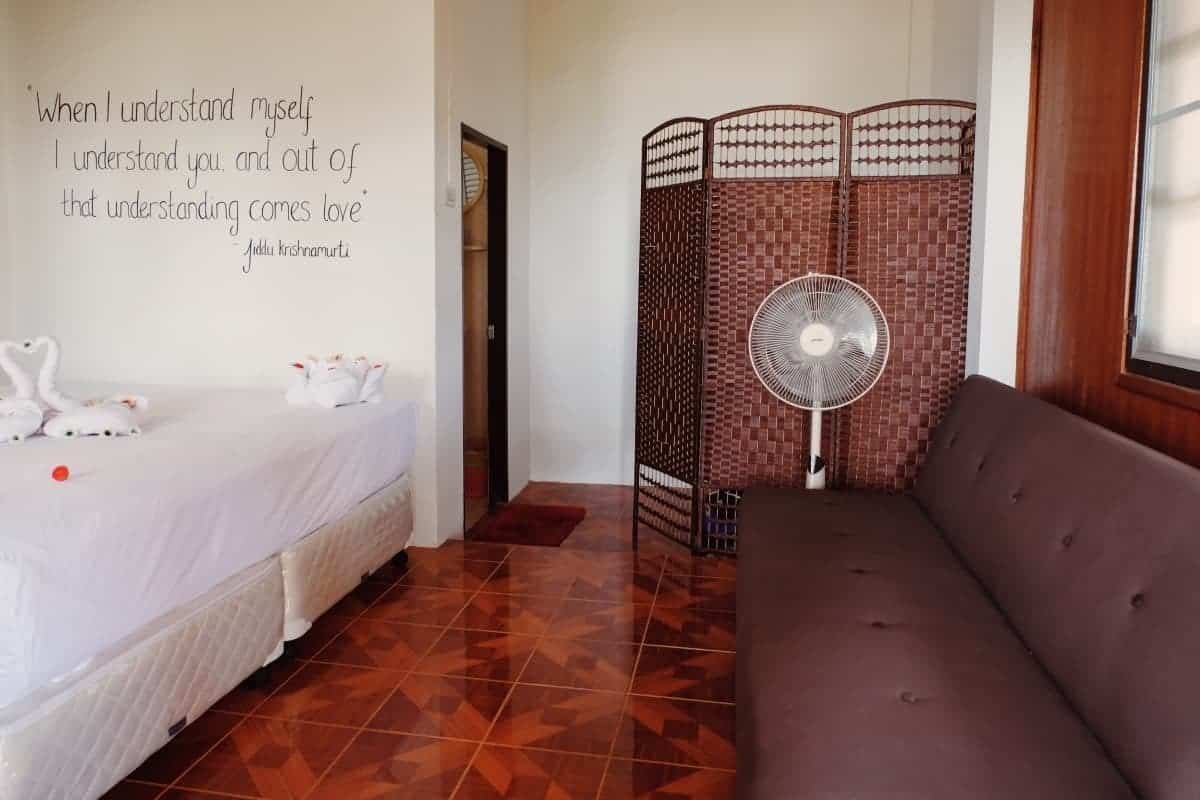 Accommodation Type A
Comfortable bungalow with amenities and sea view