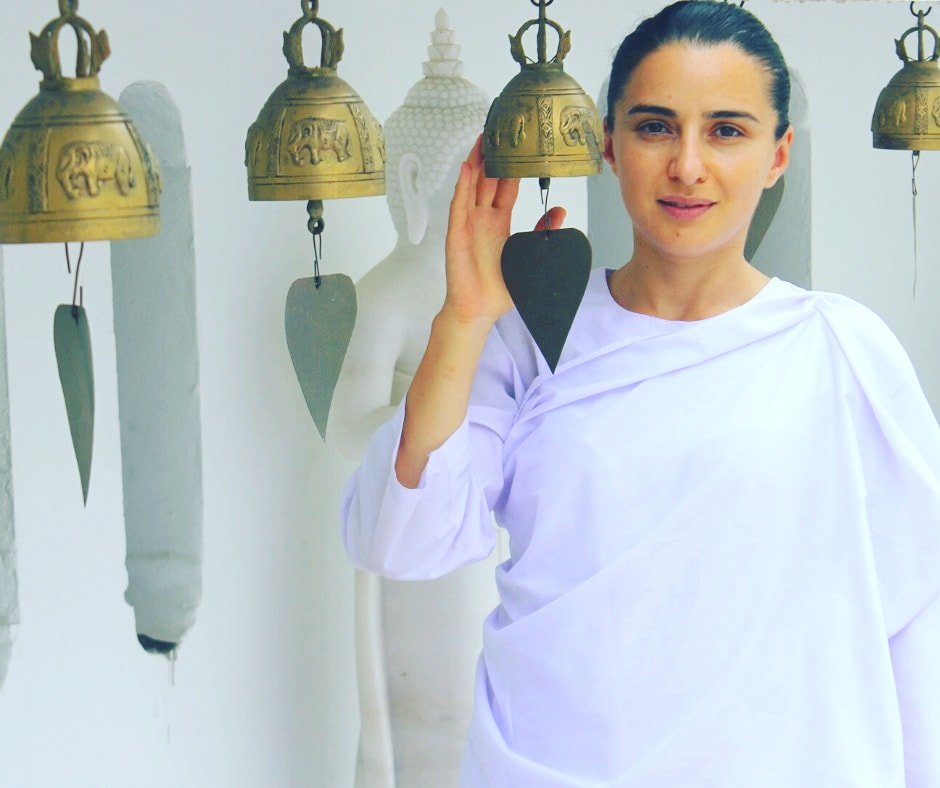 Kristine started her spiritual path 7 years ago when she decided to take a break from the corporate and academic world to travel without even thinking that would change her entire life. It was a new beginning and liberation for her.

The journey took her to Asia where she discovered and started practicing meditation, yoga and different spiritual modalities. One of the very important spiritual paths for her spiritual growth was the Wat Paa Sang Tham temple (Thailand), where she stayed to deepen her practice on meditation (Vipassana, Anapanasati).

The meditation gave her a deeper understanding of who she really was and what she really wanted. And that completely changed the course of her life.

For the last five years, Kristine has been traveling and facilitating different styles of meditation.

Kristine has got as well a background in Breathwork, Reiki and Bio-Development.