TANTRA TEACHER TRAINING, 200HS CERTIFICATION COURSE IN THAILAND
NON DOGMATIC - DEEPLY EXPERIENTIAL & HEART BASED TANTRA TEACHER TRAINING (TANTRA TTC)
Ten reasons to take your Tantra TTC with us:
1) Deeply experiential
Our Tantra Teacher Training (Tantra TTC) is 70% practice and 30% theory as we believe one should teach Tantra from one's own experience in order to facilitate others.



2) Not dogmatic Tantra
Our Tantra Teacher Training Course is not dogmatic, allowing us to embrace and cover the seven most important Tantric traditions of all times in a unique comprehensive program.



3) Technical Tantra Course
You won't just be practicing techniques, you will also come to understand the concepts and structure surrounding how to create your own Tantra class. This knowledge is covered from the Tantric point of view as well as from a physiological understanding of the human brain and the techniques we can use to access states of expanded consciousness.



4) Heart Based Tantra TTC
We see Tantra as a Yin path of self-development, based on acceptance, love and devotion. Although points of view from other Tantric traditions will be covered, this will be the emphasis of our training.



5) We are an Internationally recognized school of self-realization
Samma Karuna is a internationally recognized Tantra school that operates on Koh Phangan, Thailand throughout the year. Our team of senior teachers and instructors fully embrace Tantra and Yoga as a lifestyle and path of liberation.



6) Tantra Teaching Internship Available
Our Tantra TTC offers an optional free internship (extra 4 weeks long) to teach Tantra at our school, for those graduated students that would like to deepen their Tantra teaching skills.



7) Multidisciplinary Team
You will be learning from a team of extraordinary Tantra teachers with years of experience and different approaches to Tantra. Each teacher is a specialist in their area rather than learning from a single teacher on a single Tantra tradition.



8) We provide an intensive Tantra teacher training course (TTTC) in a fun, relaxing environment for you to learn
We believe that life is for learning but also for celebrating, therefore in our Tantra Teacher Training Course we provide a fun, relaxing environment where learning & celebration go hand-in-hand.



9) We are also a community and family
Samma Karuna is not just a Tantra school, but also a community of friends and family that practice a conscious lifestyle and take care of each other.



10) You will be learning in a beautiful space with 3 of our 4 halls right by the beach
Our beautiful campus of 7000m2 by the beach provides onsite accommodation and facilities that allow you to retreat during your Tantra teacher training course (TTTC). Our campus and retreat center is located on Koh Phangan, the second largest spiritual center of South East Asia and one of the most beautiful islands of Thailand.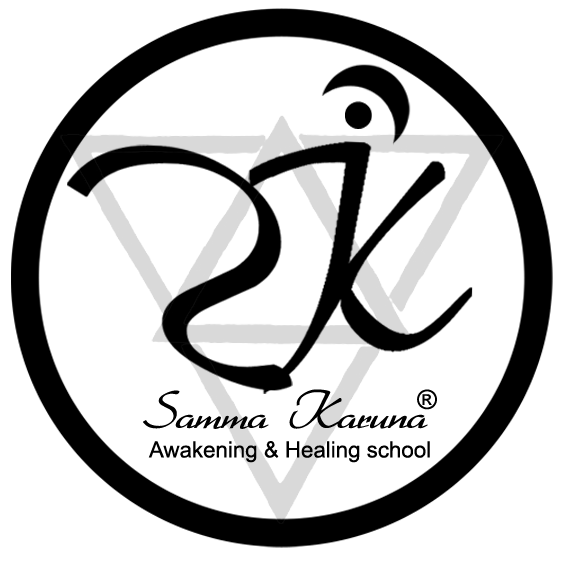 Subjects covered:
Our Tantra TTC program covers an exceptional study of Tantra techniques and practices.
Mindfulness in Intimacy
Energy body structure
Tantric linages and Sutras
Tao bodywork
BioDevelopment practice
Mantras and Yantras
Sublimation & transmutation of energy (Tao and Tantra)
Wide variety of Meditation practices
Sexual Education and Physiology of the body (Tao Tantra)
Tantra & Self development
Touch and Awerness
Tantra and devotion
Path of Innocence & Path of Knowledge
Solo and Couples Pranayama
Sexual Control for man and woman
Tantra & trance states
The Art of teaching
How to structure a class
Tantra & business
Tantra & nutrition

** Free internship at the school once graduated.
What will your day consist of?
07.00 to 08.00: Meditation Practice
08.00 to 09.00: Tea break
09.00 to 09.20: Compassionate Sharing
09.20 to 10.20: Tantra Theory (Tantra Linages, Pranayama, Trance..etc)
10.30 to 12.30: Tantra practice
12.30 to 15.00: Lunch break
15.00 to 15.20: Compassionate Sharing
15.20 to 16.20: Tantra Theory (Sexual Education, Sutras, Art of Teaching..etc)
16.30 to 18.30: Tantra practice
Sundays are the days off.
During the 4 weeks, the time schedule will be the same, but the subjects will change according to the program.
The application requirements for our course:
Pre-requisites to enroll in our Tantra Teacher Training 200 Hour Course are:
Previous experience in Tantric or Tao-Tantric practices. You might be required to provide a teacher as referral.
An open, flexible mind able to meditate (you will be asked to engage in sitting meditation for 1hr. a day or more).
A high level of comfort dancing and engaging in cathartic meditations.
A true commitment to learning and motivation to become a Tantra teacher (even if you don't have plans to teach in the near future).
A high level of self-discipline and a stable mind is required during the Tantra TTC as it is physically, mentally and spiritually demanding. Also, you must be comfortable with the respectful body contact.
You must be able to read, speak, and comprehend English with a satisfactory degree of fluency.
In order to be considered for the Tantra Teacher Training Course you need to pay an online deposit of USD 300 and fill-out the application form that will be forwarded to you by email.
If you are not accepted for the Tantra TTC a full refund of the deposit will be issued
Full payment in cash for the balance of the tuition will be required upon your arrival.
For any enquiries, please email us at bookings@sammakaruna.org
What this course is not about
Our Tantr TTC is not Tantra-Yoga oriented and asana practice is not part of it.
Our Tantra Teacher Training Course is not a sex training and no sex will be performed during class.
Our Tantra Teacher Training Course is not about developing power. This course will prepare teachers to facilitate techniques of sexual healing. This is not a course sutable for people looking for sexual healing for themselves Our Tantra TTC does not follow
any organized religion or sect
and its not focused on rituals.
Accommodation
We offer a variety of accommodation ranging from dorm accommodation to comforable bungalows with amenities and a sea view. Accommodation is offered inside our campus or in our partner resort next door. The accommodation included in your course fee is TYPE E. However, you may choose to upgrade your accommodation (TYPE D to A) during the application process.
Types of Accommodation and upgrading costs
TYPE E: Six-bed mix-dorm with FAN (USD +0)
TYPE D: Four-bed mix-dorm with A/C (USD +150)
TYPE C: Standard bungalow with A/C shared with another student. (USD +450)
TYPE B: Standard private bungalow with A/C (USD +800).
TYPE A: Comfortable and spacious bungalow with amenities and sea view (USD +1150).
More information and photographs about accommodation is available by clicking
Here

Package Highlights
24 Days (200hs.) of instruction: Tantra Teacher Training Course
Truly exceptional program of training
Healthy yogi food included (1 vegan meal a day)
28 Days of accommodation in six-bed dorm room (upgradable)
Tantra Teacher diploma certified by Tantra Federation for graduates
Optional Internship at the school for graduated students
Free Access to all activities of our Awakening & Healing program for a lifetime*
Cost: 2812 US Dollars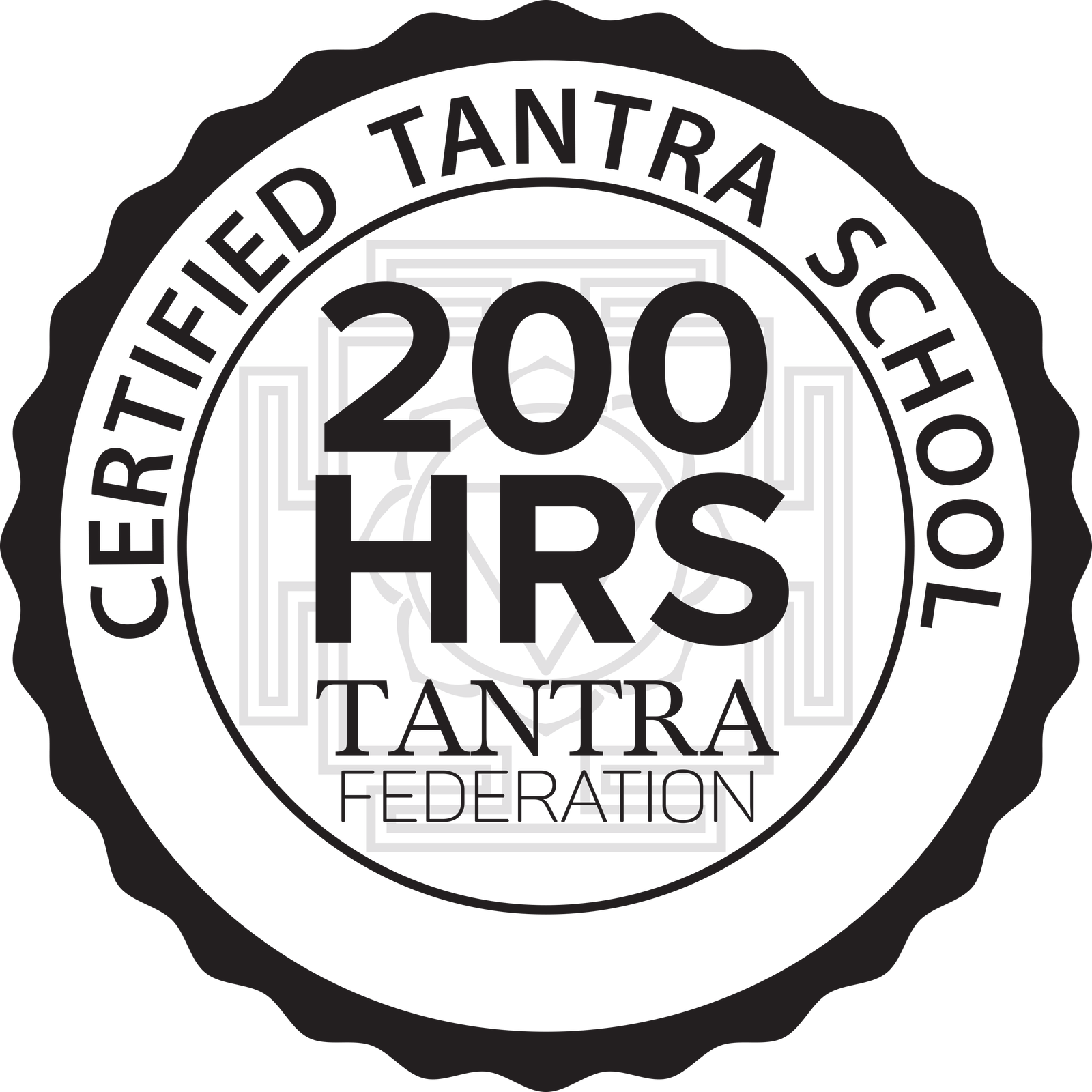 Status:
MARCH 2019: MEN AVAILABILITY (STILL PLACES LEFT)
MARCH 2019: WOMEN AVAILABILITY (STILL PLACES LEFT)
SEPTEMBER 2019: MEN AVAILABILITY (STILL PLACES LEFT)
SEPTEMBER 2019: WOMEN AVAILABILITY (STILL PLACES LEFT)
Course Booking:
Book your place on the next Tantra Teacher Training Course by paying the online deposit.
Program includes: Tantra Teacher Training 200hrs Course - 4 weeks - food (1 vegan meal a day) & accommodation in a six-bed dorm room.
Cost:2812 US Dollars





4th of

March

2019

(5% early bird discount until 15th of January 2019)

16th of

September

2019

(5% early bird discount until 1st of august 2019)