TANTRA PRACTITIONER TRAINING COURSE AND
TANTRA TEACHER TRAINING COURSE
IN KOH PHANGAN, THAILAND
2 & 4 WEEKS TANTRA INTENSIVE RETREAT AND TANTRA TEACHER TRAINING COURSE
NON-DUALISTIC, NON-DOGMATIC & HEART BASED SCHOOL OF TANTRA
ALSO AVAILABLE IN GREECE
Click here for more information about our training in Greece
Who is this course for
Samma Karuna Tantra practitioner & Tantra teacher training is for anyone who wants to apply Tantra practices as tools for inner healing, the health of body, mind, and spirit, and for becoming a professional Tantra facilitator and teacher.
This course is designed to provide you with the knowledge and skills, theory and practice needed to go deeper in your own Tantra practice (module 1) and to offer you the understanding of advanced Tantra techniques as well as the teaching techniques necessary to facilitate Tantra (module 2).
Upon successful completion of both modules of the course students will be certified as Tantra Teachers in Training and will be required to obtain additional 100hr teaching experience within the first year of certification in order to upgrade their credentials to a Certified Tantra Teacher.
Course structure
The course consist on two different modules; Module 1: Tantra practitioner training, and Module 2: Tantra Teacher Training. While module 1 can be done by itself, module 2 can only be done if you have successfully completed module 1 first.
Module 1: Tantra Intensive Retreat
In this first module of 14 days, you will dive deeper into your understanding of the tools, meditations and techniques available towards a deeper self-understanding of Tantra as a path of awakening & healing.
This module can be taken as a transformative retreat to immerse deep into the practice of Tantra, or as a Teacher Training to gain credits toward the 4 weeks certification.
Main subjects covered in Module 1:
What is Tantra
Biodevelopment practice (Tantra & inner-child work)
Compassionate Sharing
Self-Inquiry practice
Concentration practice
Tantra and nutrition
OSHO® Dynamic meditation
Tantra & boundaries
Introduction to emotional awareness
Mindful touch
Tantra & self-development
Caressing meditation
Different styles of connecting breathwork
Samma Karuna So Ham meditation (opening diaphragmatic breath)
Energy body structure
History of Tantra
Exploration of the senses meditation
Balancing polarities meditation
Samma Karuna AUM meditation
Techniques for sublimation & transmutation of energy
Shiva & Shakti sacred practices (circles of male & female)
Review to the 7 traditions of Tantra
Introduction to Shamanic Tantra
Tao Bodywork (Tantric massage)
Module 2: Advance practices and how to teach
Advanced techniques are focused on intimacy, heart opening, the recognition of the observer and the integration of the observer with the observed.
Our teacher´s module will provide you with the knowledge and teaching techniques needed to lead your own Tantra classes and workshops. You will obtain all the necessary tools to build a session from the beginning to the end.
All successful graduates from this training course are invited to take a complementary 30 day internship at our main school in Thailand to facilitate our regular Tantra classes within the first 3 years of certification.
This Teacher Training can only be done if you have successfully completed the Module 1.
*Limited spaces, sign up on time to secure your spot.
Main subjects covered during the teacher training:
How to structure a class
Overview to Tantric sutras
Mantras and Yantras
Awareness in Intimacy
Tantra as a path to altruistic love
Atisha's heart meditation (Tonglen)
Tantra and devotion
Tantra and the understanding of trance states
How to structure a Tantra class
Tantra and music structure
Tantra teaching practice in groups
The art of Teaching Tantra
Tantra and business
Tao-Tantra practices for multi-orgasmia
Sexual control for men and women
Tantra as a path of liberation
Samma Karuna Awakening Meditation (observer)
Tantra and the transcendence of duality (observer and observed as one)
Ten reasons to take your Tantra TTC with us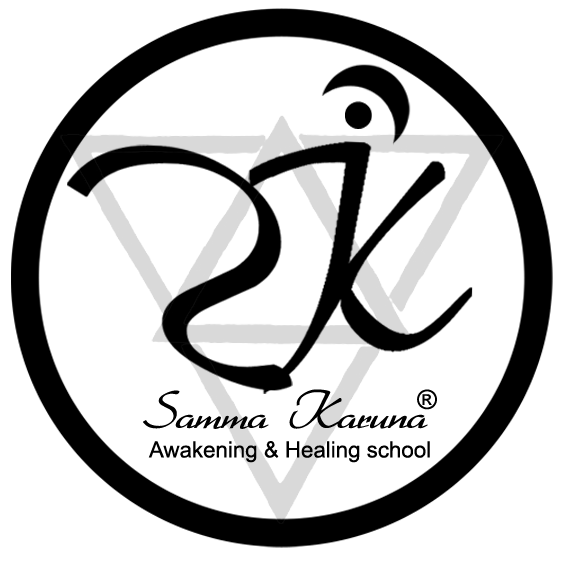 Volunteer with us and receive a 20% discount on your course
By volunteering with us for 4 hours a day, you can selflessly give of out yourself for the benefit of others.
Volunteering can be done either online, or at our main school in Koh Phangan, Thailand. Volunteering at Samma Karuna typically include activities such as helping at the maintenance of the school, assisting in classes, gardening and other activities such as free hugs campaigns in areas near the school.
Volunteers are entitled to a 20% discount on the regular fee of our Tantra Intensive and Teacher Training course.
For more information about volunteering and how to apply, click here .
How will your day look like?
07.00 to 08.00: Meditation practice
08.00 to 09.00: Tea break (Fruit and other Refreshments Provided)
09.00 to 09.20: Compassionate sharing
09.20 to 10.20: Tantra theory (Tantra Lineages, Truth & correct understanding.. etc)
10.30 to 13.00: Tantra practice
13.00 to 15.00: Lunch break (Healthy and nutritious Vegan Buffet)
15.00 to 15.20: Compassionate sharing
15.20 to 16.20: Tantra theory (Sexual Education, Sutras, Art of Teaching etc)
16.30 to 18.30: Tantra practice
Sundays are your day off.
The schedule structure will remain the same throughout, but the topics will change according to the program.
The Application requirements for the course:
The prerequisites to enroll in our Tantra practitioner training and Tantra Teacher Training are:
Previous experience in Tantric or Tao-Tantric practices.
An open, flexible mind and the ability to meditate (you may be asked to engage in sitting or cathartic meditation for 1 hour a day or more).
A high level of comfort with body movement and respectful body contact.
A commitment to learning.
You must be able to read, speak, and comprehend English with a satisfactory degree of fluency.
A high level of self-discipline and a stable mind is required during both course modules as they are physically, mentally and spiritually demanding.
In order to be considered for either of these 2 modules you need to pay an online deposit and fill in the application form that will be forwarded to you by email.
If your course application is not accepted a full refund of the deposit will be issued.
Full payment in cash of the remaining tuition fee will be required upon arrival.
What this course Is not
Our Tantra TTC is not Tantra-Yoga oriented and asana practice will not be a part of it.
This Tantra Teacher Training Course is not a sexual training course and no sexual intercourse will be performed during classes.
Our approach fosters gratitude, humility, respect and contentment instead of focusing on personal power alone.
We do not follow any organised religion or sect and this course is not focused on rituals.
Accommodation
Types of Accommodation and upgrading costs
TYPE C: Standard bungalow with A/C shared with another student (included in your course fee).
TYPE B: Standard private bungalow with A/C (€ 850 extra for 4 weeks). TYPE A: Comfortable and spacious bungalow with more amenities and a sea view (€ 1320 extra for 4 weeks).
UPCOMING COURSE: 5TH OF NOVEMBER 2023 IN GREECE (COVID-19 travel allowed, status confirmed):
MEN AVAILABILITY: STILL SPACE
WOMEN AVAILABILITY: STILL SPACE
VOLUNTEERING: STILL SPACE
UPCOMING COURSE: 8TH OF APRIL 2024 IN GREECE (COVID-19 travel allowed, status confirmed):
MEN AVAILABILITY: STILL SPACE
WOMEN AVAILABILITY: STILL SPACE
VOLUNTEERING: STILL SPACE
UPCOMING COURSE: 11TH OF AUGUST 2024 IN THAILAND (COVID-19 travel allowed, status confirmed):
MEN AVAILABILITY: STILL SPACE
WOMEN AVAILABILITY: STILL SPACE
VOLUNTEERING: STILL SPACE
Last updated: October 2, 2023
---
Course booking
Our course deposit is fully refundable on the event of Covid-19 travel restrictions.
14 days tantra intensive
retreat in thailand
(also available in greece)
TRULY EXCEPTIONAL training
program FROM SAMMA KARUNA
SCHOOL OF AWAKENING & HEALING
WELCOME BAG AND INTRODUCTORIAL
HAND-OUT
14 DAYS OF RESIDENTIAL
ACCOMMODATION
(SHARED ROOM WITH ANOTHER STUDENT)
transfer servıce from the pıer
self-understandıng program 85% of
thıs course ıs experıantal
2 healthy and nutritious vegan
MEALS A DAY
(LIGHT BREAKFAST AND 1 VEGAN BUFFET A DAY)
certificate of participation and
credits towards become a
tantra teacher

28 days tantra teacher
training in thailand

(also available in greece)

all in the 14 days program plus:

welcome bag and training manual

LEARN ALL THEORY BEHIND HOW
TO STRUCTURE A CLASS
28 DAYS OF RESIDENTIAL
ACCOMMODATION
(SHARED ROOM WITH ANOTHER STUDENT)

set of music, guided meditations
and tantra texts
(to support you teaching tantra after the course)

multiorgasmia techniques and
awarness in intimacy
OPTIONAL INTERNSHIP TO
PRACTICE TEACHING tantra AT
OUR MAIN SCHOOL in thailand
(VALID FOR 3 YEARS)
certificate as tantra teacher
for graduates
* 100hr teaching experience are
required during the first year
Looking for more dates? Check out our Tantra training in Greece: Click Here