Yoga Teacher Training in Thailand, Koh Phangan
4 WEEEKS, 200HR. YOGA INTENSIVE RETREAT AND YOGA TEACHER TRAINING
NON-DUALISTIC, NON-DOGMATIC & HEART BASED YOGA FOR AWAKENING & HEALIING
Who is this course for
Looking for yoga teacher trainings in Koh Phangan, Thailand? Samma Karuna Yoga teacher training course is for anyone who wants to apply Yoga practices as tools for inner healing, the health of body, mind, and spirit, and for becoming a professional Yoga teacher.
This yoga course is designed to provide you with the knowledge and skills, theory and practice needed to go deeper in your own Yoga practice and to offer you the understanding of advanced Yoga techniques as well as the teaching techniques necessary to teach Yoga.
Upon successful completion of the yoga training course, students will be certified as Samma Karuna Yoga Teacher and acredited by Yoga Alliance International.
Course structure:
We offer an exceptional program of yoga techniques and practices that far exceeds the basic requirements of the Yoga Alliance to give you a high quality training experience. Our yoga teacher training focuses on yoga asanas practicing and teaching as well as approches yoga as a path of healing, spiritual awakening.
Asana Practice & Theory in Hatha, Vinyasa and Yin Yoga
Vipassana/Anapana Meditation
Active Meditations & OSHO Active Meditation Practice
Classic Pranayama & Breathwork for Healing
Compassionate Sharing
Yoga & Self Development
Yogi & Taoist Cultivating, Circulating & Sublimating of Energy
Anatomy and Physiology
The 6 Yogic Purification Techniques (Shatkarma)
The 8 Limbs of Yoga of Patanjali
Yamas & Niyamas
Overview of Yoga History
Meditation & Self-inquiry
Basics of Sanskrit
Introduction to Ayurveda
Energy Body Structure
Tantra & Yoga
Shankhaprakshalana Practice (Optional)
Breathwork - Samma Karuna So Ham Practice
Mantras & Mudras
The Art of Teaching – from the Mind-Intellectual to the Heart-Intuitive
Truth and Correct Understanding in Yoga (How to Interpret the Sutras)
Yoga & Business
Yoga & Nutrition

** A teaching internship at the school is offered to all YTTC graduates.
Non-dogmatic teachings that meet ancient yoga with contemporary
Our school embraces Yoga, Tantra, Taoist and Buddhist values as well as modern scientific research. A non-dogmatic and open minded approach is a foundational pillar of the school.
This is why we are one of the best yoga teacher training courses.
Outstanding program of training awarded best yoga TTC in Thailand
At our school you will benefit from an extensively developed holistic program, product of years of dedication and love for yoga. We offer a team of specialist teachers rather than a single teacher for all subjects.
We offer beach front yoga halls in a 7000m2 residencial Yoga campus
We produly offer one of the most beautiful and wide yoga campus in Thailand and the only beach front yoga retreat of it's kind. Our campus features 3 beach front mult-porpuse halls, an air conditioned hall, massage shop, restaurant, garden area, zen garden (for walking meditation), beach area, sauna and Welcome Center.
Free extra 30 days yoga intership for graduates
Sucesful graduates of our Yoga Teacher Training in Thailand may stay with us for extra 30 days and participate of our yoga internship. The intership is designed to offer the new teachers a place where to get more confidenet with their teachers as well as to provide one to one mentoring from Samma Karuna senior yoga teachers.
Community based yoga
Samma Karuna is not just a school, it is also a community of friends and family in Koh Phangan who practice a conscious lifestyle and take care of each other. We believe that life is for learning but also for celebrating, therefore in Samma Karuna we provide a fun, relaxing environment where learning & celebration go hand-in-hand.
Volunteering available with a 20% discount on your course fee
By coming 4 weeks earlier you may practice Karma Yoga with us, take daily yoga classes and meet the community before your training starts. Volunteers are entitled to a 20% discount on our course fee.. For more information about volunteering program and how to apply,
click here
.
What will your day consist of?
07.15 to 08.15: Pranayama, Mudras or Meditation
08.30 to 10.30: Asana Practice
11.00 to 12.30: Lunch Break
12.30 to 13.30: Meditation, Yoga Nidra or Yoga Theory
13.40 to 14.40: Yoga Philosophy, Patanjali's Yoga Sutras or Anatomy
14.40 to 16.00 Tea Break
16.00 to 17.30: Asana Practice
18.00 to 19.00: Art of Teaching, Physiology or Adjustment & Alignment

Sundays are a day off.
The time schedule will remain the same throughout the 4 weeks, but the subjects will vary according to the program.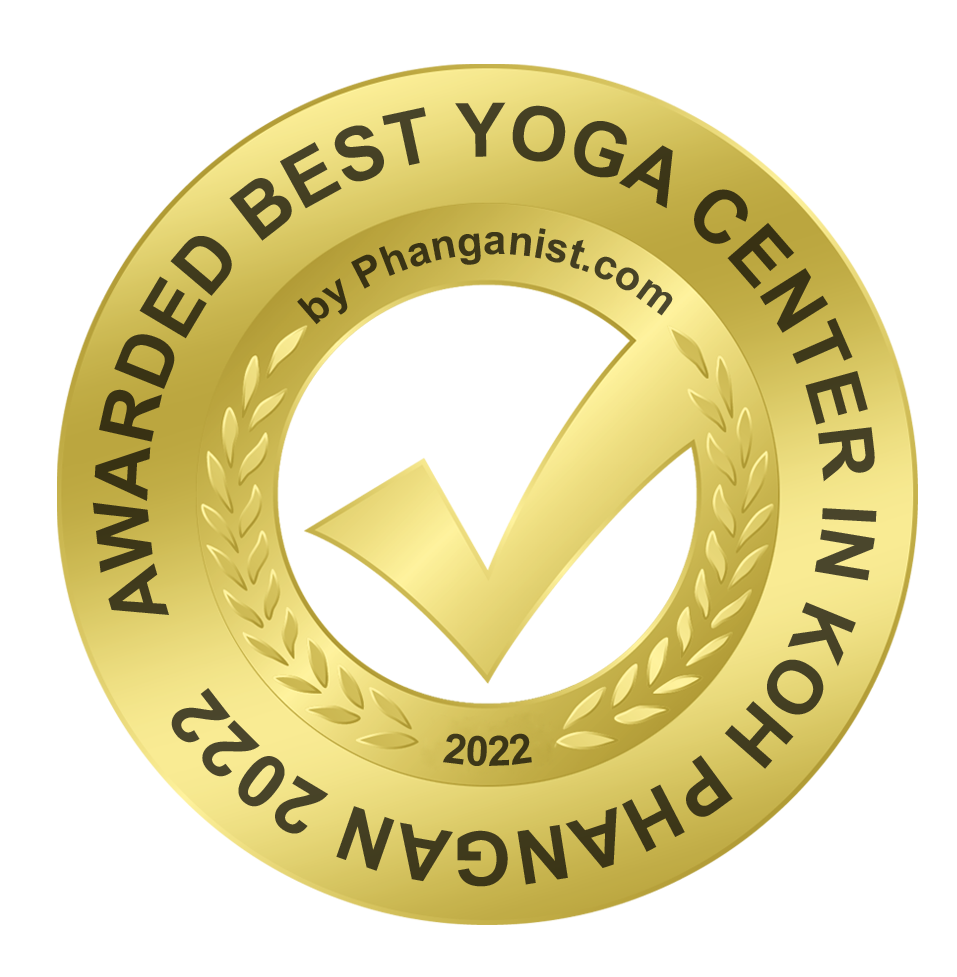 The application requirements for our course:
The pre-requisites to enroll in our Hatha Yoga Teacher Training, 200 Hour Course (Yoga TTC), include previous experience in yoga practice, an open mind and the ability to meditate (you will be asked to meditate for at least one hour per day), a commitment to learning and the motivation to be certified as a yoga teacher (even if you don't have plans to teach).
A high level of self-discipline is required during the yoga teacher training course as it is physically, mentally and spiritually demanding. You should also be comfortable with respectful body contact, as some exercises are done in pairs.
You must be able to read, speak, and comprehend English with a satisfactory degree of fluency.
In order to be considered for the yoga instructor course you need to pay an online deposit of €300 and complete the application form that will be forwarded to you by email.
If you are not accepted for the course a full refund of the deposit will be issued.
Full payment in cash or wire transfer for the balance of the tuition will be required upon your arrival.
For any enquiries, please email us at yogattc@sammakaruna.org
Accommodation
Types of Accommodation
TYPE D: Single bed in a 4 beds mixed gender dorm with A/C (€ 180 for 4 weeks accommodation).
TYPE C: Standard bungalow with A/C shared with another student (€ 350 for 4 weeks accommodation).
TYPE B: Standard private bungalow with A/C (€ 595 for 4 weeks accommodation).
TYPE A: Comfortable and spacious bungalow with more amenities and a sea view (€ 850 for 4 weeks accommodation).
More information and photographs about accommodation can be viewed by clicking
Here
Status & Dates:
Last updated: June 5, 2023
---
Yoga Teacher Training 10TH JULY 2023: (Places left. Volunteering options available, Status: Confirmed)
---
Yoga Teacher Training 18TH SEPTEMBER 2023: (Places left. Volunteering options available, Status: Confirmed)
---
Yoga Teacher Training 6TH NOVEMBER 2023: (Places left. Volunteering options available, Status: Confirmed)
---
Course Booking:
Book your place on the next Yoga Teacher Training Course (YTTC) by choosing your preferred date and clicking the section below.
Non-dogamic and Heart based Yoga Teacher Training Course in Thailand, Koh Phangan (YTTC) - Beach front halls, 200 hours of training over 4 weeks, food (vegan buffet lunch and afternoon snack) and accommodation.
package highlights
200hr - 28 days yoga intensive & teacher training in thailand
non-dogmatic, heart based and deeply experiencial course
TRULY EXCEPTIONAL training program FROM
SAMMA KARUNA SCHOOL OF AWAKENING & HEALING
WELCOME BAG AND training manual
set of music, guided meditations and yoga texts
transfer service from the pier
28 DAYS optional ACCOMMODATION in standard
room shared with another student
(upgradable)
2 meals a day, daily NUTRITIOUS vegan buffet & tea break
free optional internship for an extra month
to teach yoga at our school
ADVANCED YOGA PRACTICES AND CONSCIOUS MOVEMENT TECHNIQUES

NON-DOGMATIC & SELF-UNDERSTANDING PROGRAM 85% OF THIS COURSE IS EXPERIENTIAL
BREATHWORK, SELF-INQUIRY & TRANCE STATES INDUCTION INCLUDED

FREE YOGA PASS MEMBERSHIP TO TAKE YOGA CLASSES FOR AN EXTRA MONTH
CERTIFICATE AS YOGA TEACHER FOR GRADUATES
(CERTIFIED BY YOGA ALLIANCE INTERNATIONAL)
€2370
LAST mınute offer
untıl the 1st july 2023
€2120